Since moving to LA, I have been on the lookout for a nice beach that is family-friendly, clean and where you don't have to spend an hour looking for parking. We've tried a couple but I just haven't found that perfect beach spot yet.
Last weekend, we continued our search and decided to try Alamitos Beach in Long Beach based on a friend's recommendation.
To get to the beach, we had to drive through downtown Long Beach and I was very impressed! There were tons of restaurants, bars and shops and it looked like it could be a fun area to walk around in and grab a bite to eat. We weren't able to stop but I made a mental note that this could be a great date night spot.
As we neared the water, we pulled into the beach parking lot, just off Shoreline. It's a fairly small lot so I wasn't too hopeful we would find a spot, especially considering we were there on a Sunday afternoon but I was wrong! There were several spots available. Even better, the parking was only $1 an hour.
The beach was large and there was a lot of open space on both the sand and grass. It wasn't crowded at all. First plus in my book!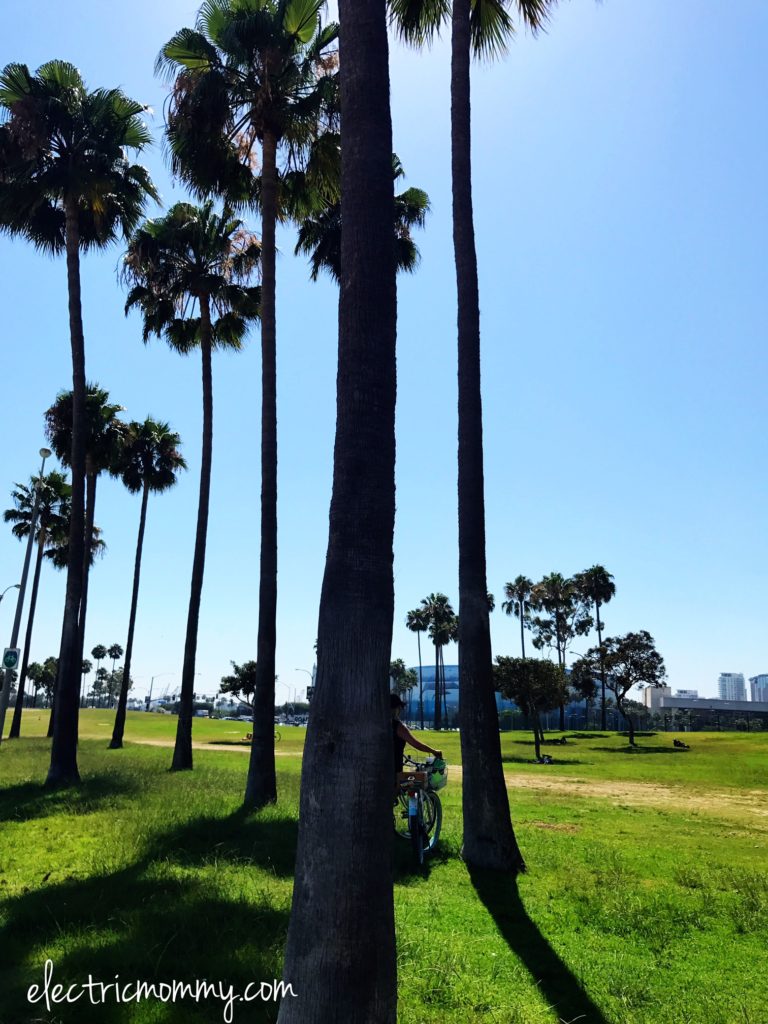 We started to make our way across the sand and then stopped at a snack bar called Alfredo's Beach Club. It's your typical snack bar offering burgers, hot dogs, ice cream, fries and drinks. They also had bike and boat rentals available. (This place is cash only although they do have an ATM in front. However, I would avoid using it if you don't have to since the ATM fee is $4 – yikes.)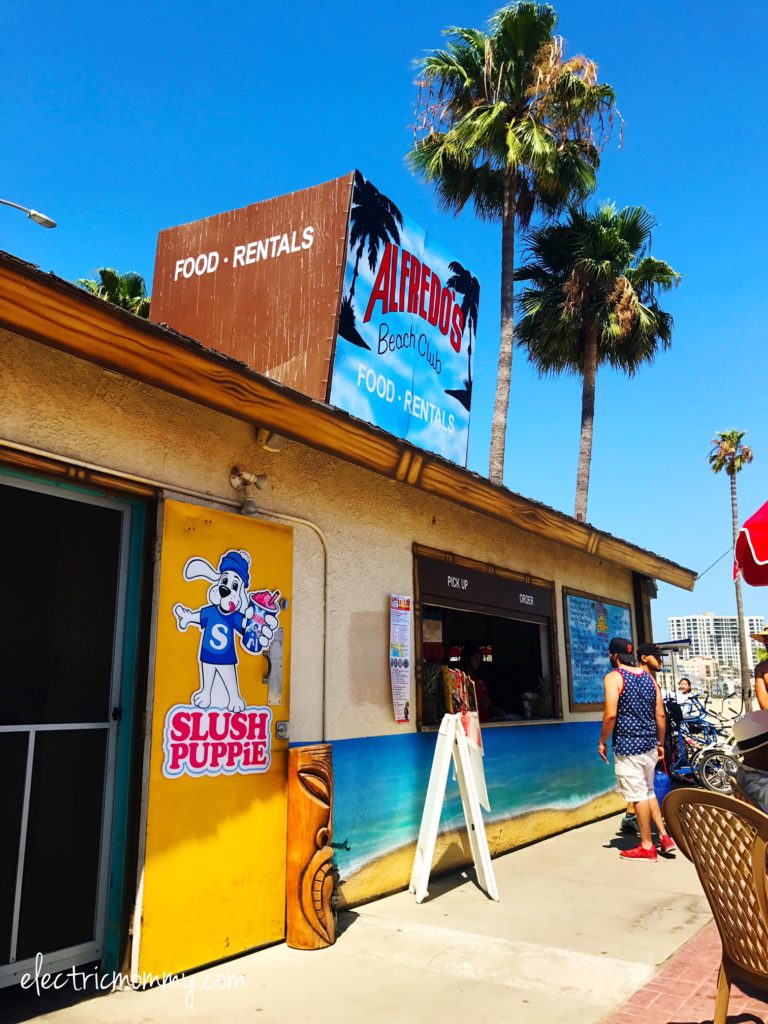 The prices were reasonable and we were a bit hungry so we decided to get an ice cream bar and a large order of fries to share. The fries were particularly good. (Second plus!)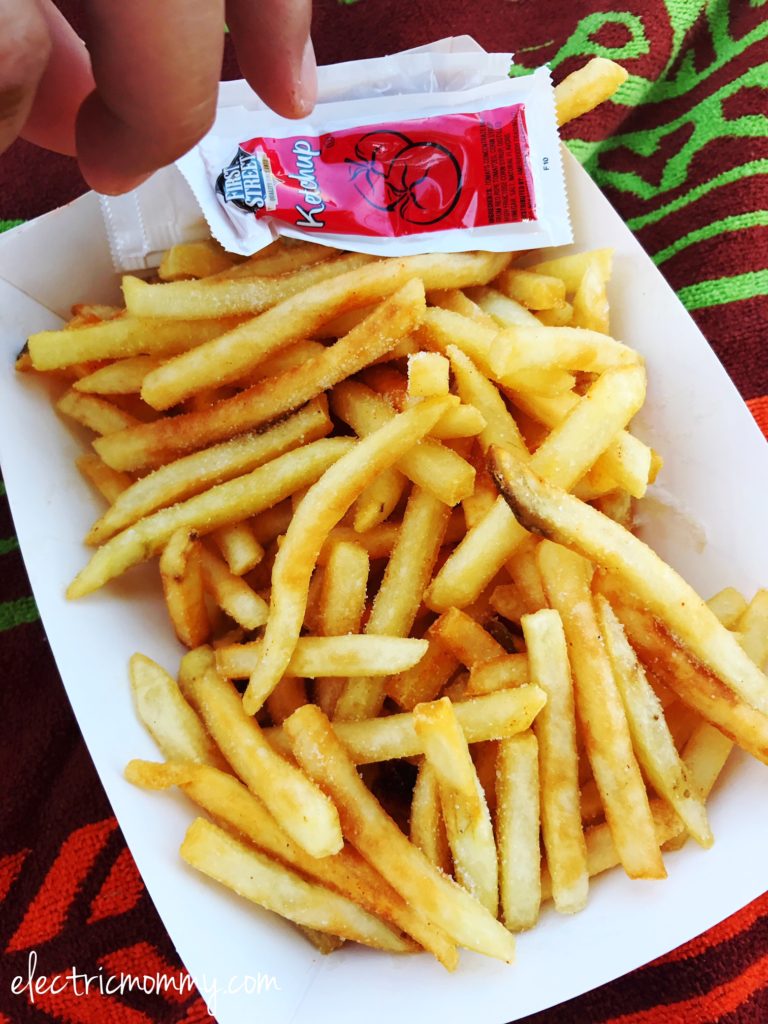 The next thing I noticed was a nice bike path that cut through the beach and wrapped down along the water. Lots of people were out on bikes and it looked like the pathway could be easily navigated as there was very little traffic on it. We didn't quite come prepared to ride bikes but this definitely looked like an awesome activity to try here next time!
Behind the sandy beach, there was a large grass area with trees offering some nice shade. This is where we decided to lay down some towels and relax. It was perfect! There was a nice breeze and we ran around and played with K bear while she chased some birds.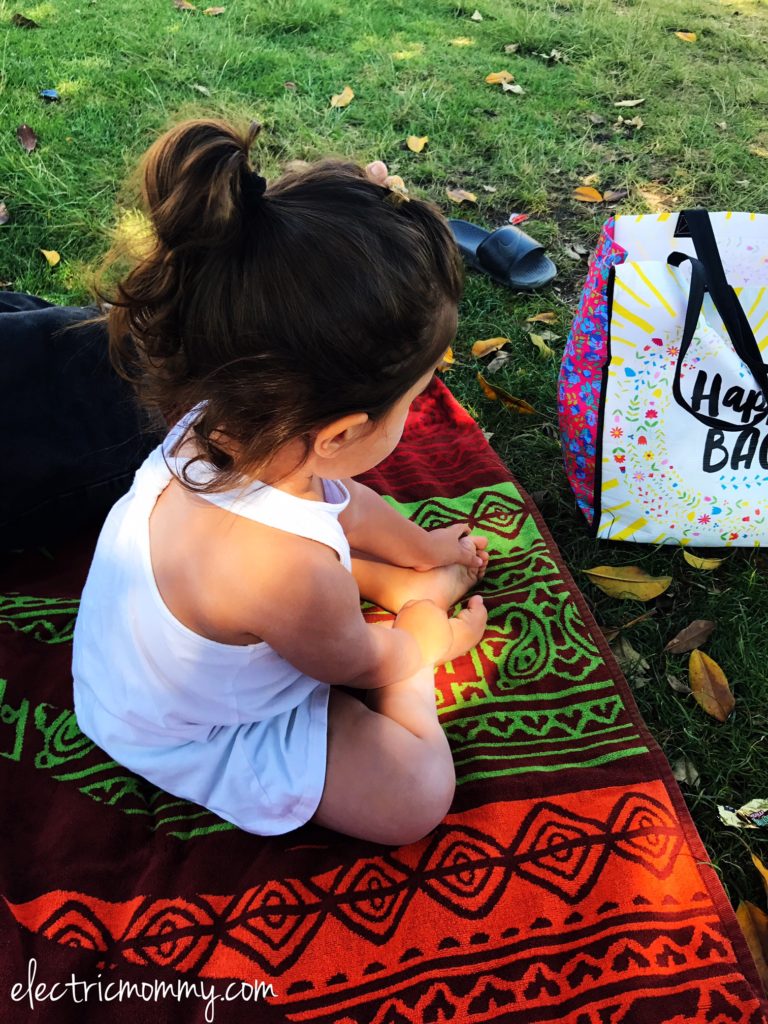 Next, we walked down to the water which did not look very appealing. It looked dirtier than it should be so we decided to skip getting in the water. This was the first negative part of our experience at this beach.
We soon decided to call it a day and needed to use the restrooms before walking to the car. This was the second not-so-positive part of this beach. The restrooms were disgusting! I don't have very high expectations for public restrooms in general, especially beach ones, but these were especially dirty. The stalls did not have doors and most did not have any toilet paper. You know it's bad when even your two year old complains about not wanting to go anymore because it's "yucky."
My final conclusions about this beach is it's a great spot to come and have a picnic, play in the sand and rent some bikes to ride around the beach and the marina. It's mellow and quiet and perfect for a little relaxing time with the family. However, if you are looking for a beach where you can also enjoy the water, I would skip this one.
So, I am still in search of that great family-friendly beach where we can also enjoy the water.
What's your favorite beach to take the family to in the LA area and what makes it so special to you?