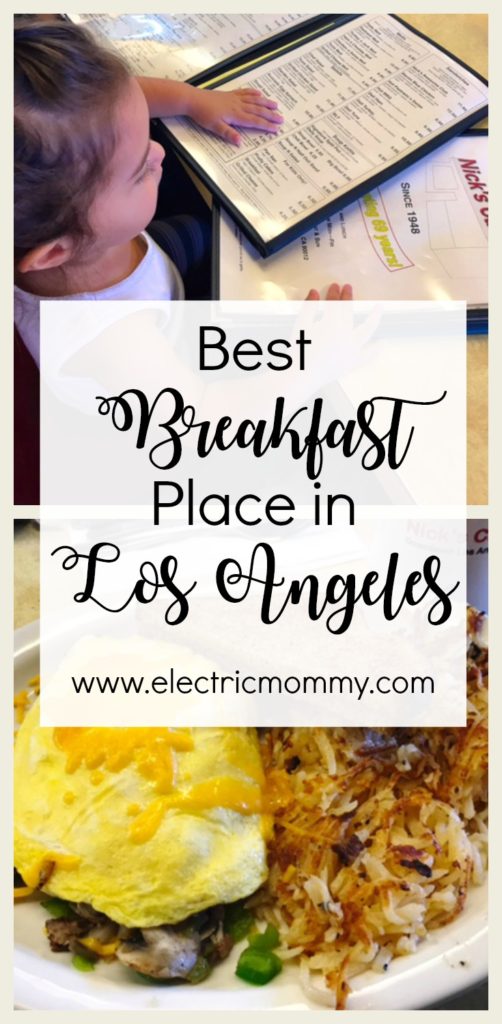 Today's Favorite Things post is all about my favorite breakfast place in Los Angeles. There's a lot of competition in this city as far as good restaurants go but let me share with you why this one has made me a regular customer.
(I want to mention that I was not paid and am in no way affiliated with this restaurant. This is just my genuine opinion and truly my favorite place to grab some breakfast in LA.)
It's safe to say that breakfast is by far my favorite meal of the day. I've tried many different spots in this awesome and diverse city of ours but there's one I always keep coming back to – Nick's Café.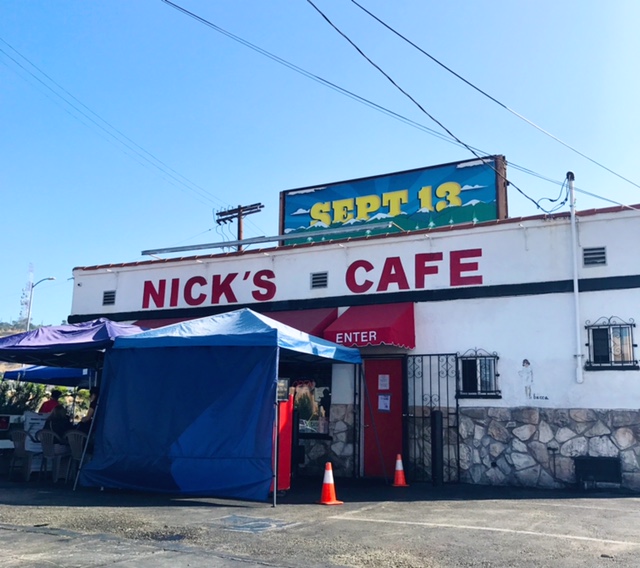 We've only been coming here for a little over three years now which is nothing in comparison to how long this place has been here. Nick's Café opened in 1948 and has seen a lot of history, as the story on their menu shares in more detail.
There's also a noticeable pig theme going on (most likely since their nickname is the Ham House, because of their famous ham). Outside, there is a large pig with an "OPEN" sign hanging on it that you can see from the street. The diner inside is also filled with customer drawings of pigs.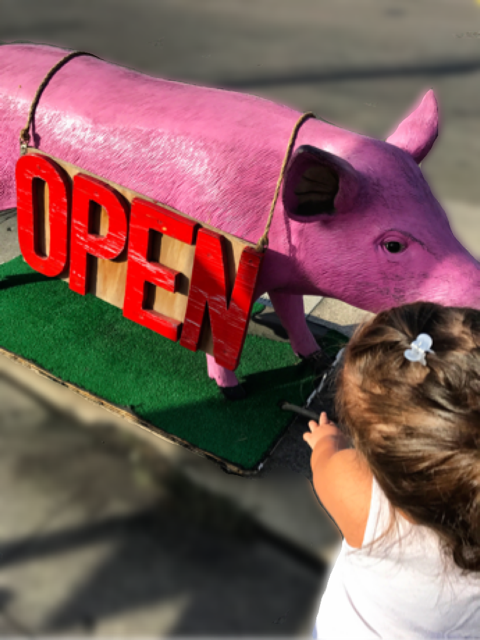 Inside, you will find an old-fashioned U-shaped counter that you can sit at. There is also a nice patio section if you want a table outside.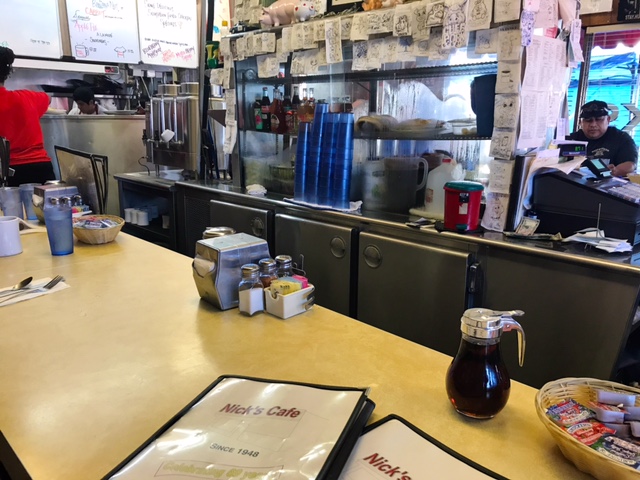 But let's get to the REAL reason this place is my favorite – the food! More specifically, the many eggs benedict varieties they offer on the weekends. My go-to benedict is the West Coast, which comes with bacon, spinach, fresh tomato, avocado, egg and the most amazing hollandaise sauce. Mmmmm – just thinking about it makes my mouth water!
They also have a wide variety of other breakfast items on the menu. My husband loves their omelets, the Spring St. being his favorite.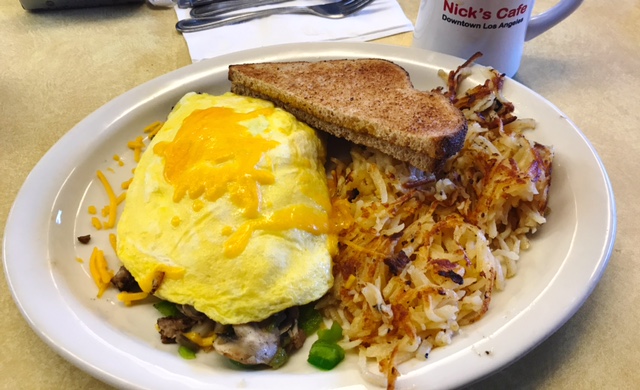 In addition to the regular menu, there's usually quite a few specials on the board as well. This last weekend, they had homemade spread you could buy, homemade grilled muffins and the special eggs benedict for the weekend was a carnitas benedict. They really do have it all when it comes to breakfast.
Another reason I call this the best breakfast place in Los Angeles is the awesome service. The staff is really friendly and you can tell that everyone works really hard. The people are down to earth and there's just a genuinely good vibe about the place.
If you want some amazing food, awesome service and a place with real Los Angeles history then you have to try Nick's. Trust me – you won't regret it!
Some Tips:
– It is CASH only. They do have an ATM in the restaurant though if you need it.
– The parking lot is small but there is plenty of street parking.
– If you are going on the weekend, I recommend going early. The later it gets, the longer the wait.
– Don't judge a book by its cover! It may not look like much from the outside, but don't let that fool you.
Location:
1300 N. Spring St.
Los Angeles, CA 90012
You can also check them out on Yelp!
If you give this restaurant a try, let me know what you think! What are some of your favorite breakfast spots?