We may have cut it super close, but we made it to the LA County Fair again this year (on it's last day) and I'm so glad we did! I've always loved pop art, so imagine how happy I was to find out the theme for this years fair.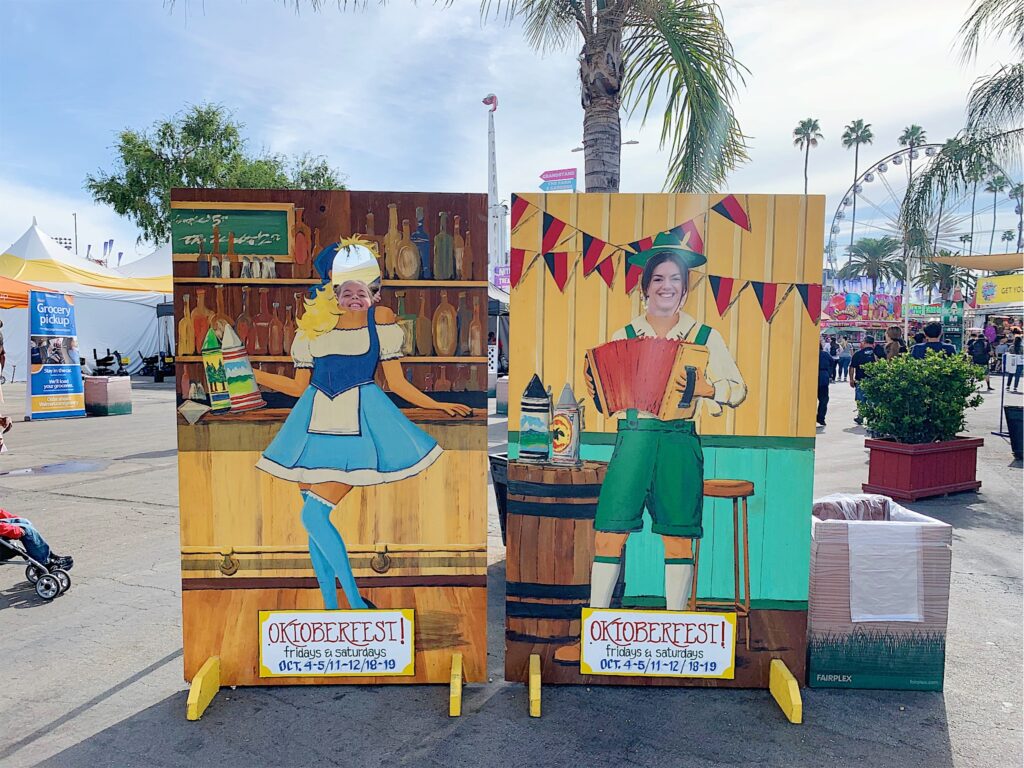 Full transparency though – these are the types of outings that cause my anxiety to sky rocket. What usually helps me is getting to the event at the time it opens. There's usually no crowds or lines, and we can get a lot more done in a shorter period of time.
We decided to do the same thing when we went to the fair. It opened at 10:00am and we were at the entrance by 9:50am. 🙂
I'm so glad we did this! It was empty the first few hours, which made it so much easier to walk around and we didn't have to wait in line for anything.
When we first walked in, we headed straight for The Hill. On the way, we stopped in a building that was full of fun pop art displays that you could take pictures at.
Then, there was even more in the LA Pop Architecture section. This was by far my favorite spot!
Lined along the pathway were famous Los Angeles icons, such as the Hollywood sign and the big donut from Randy's Donuts. There was also a cute scene that was set up to look like Venice Beach back in the 50's/60's.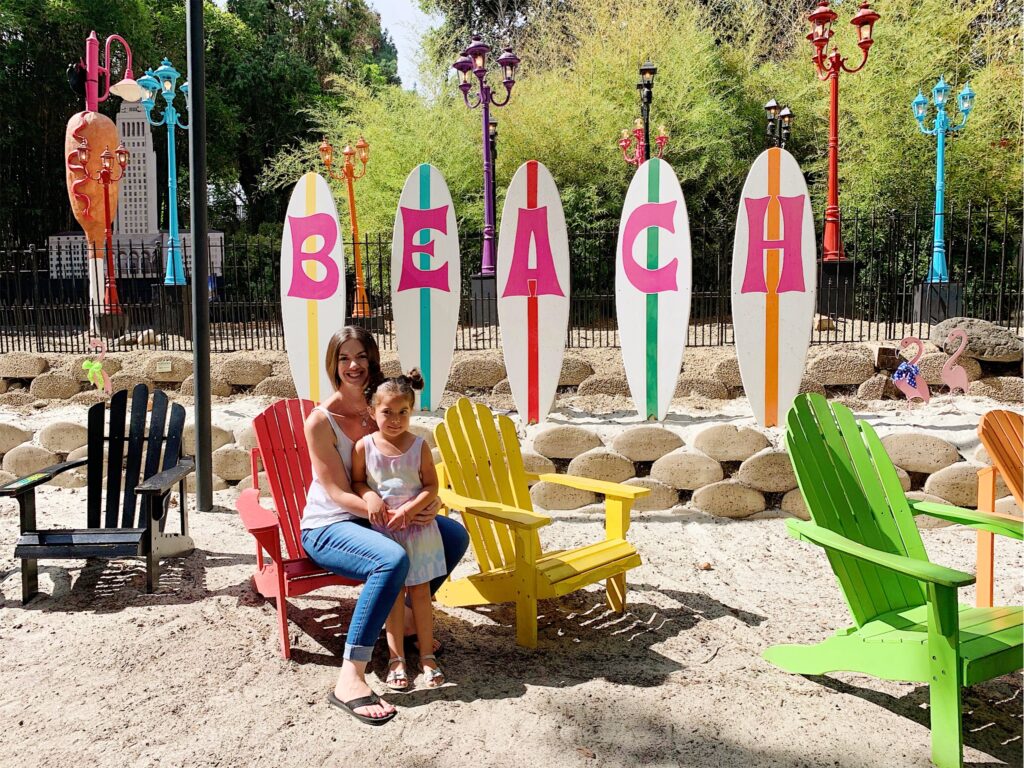 Next up was the Fun Zone! This is definitely the girls' favorite spot. After we were done taking pictures, we headed to the rides. Now that Kaia's over 42 inches, she has even more options. There were even a couple rides Stella could go on!
After the rides, we stopped for some cotton candy and then headed out. It was a hot day and we were all ready to go home. All in all, I'd say it was a successful trip! Until next year…
Have you been to the LA County Fair? What's your favorite part?