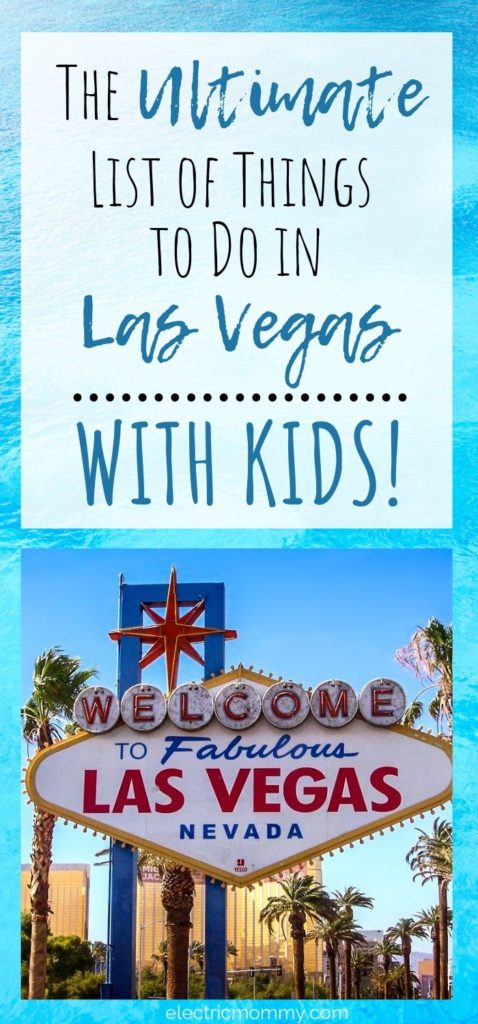 My husband and I have been going to Las Vegas together regularly for about the last five years. In fact, when we first started dating, we were at a coworker's party when he spontaneously asked me if I wanted to leave and go with him to Vegas for the weekend. It took me about five seconds to say "yes, let's do it!" It's safe to say that we both love Sin City and up until now, it's been a favorite place for us to go for the weekend to get away and have some adult fun.
However, with a two year old and another baby on the way, our Vegas trips are a little different now but still tons of fun!
Here is a list of the best things to do with a child in Las Vegas:
1.) The Adventuredome at Circus Circus
As of right now, this is our daughter's favorite place to go in Vegas. It is a mini-amusement park located inside the Circus Circus hotel. At first, I was concerned that our daughter would be too short for most of the rides but I was wrong. There were at least ten rides she could go on and she's just over 36". I highly recommend it here for any of your little thrill seekers! The rides are fun and the prices are very reasonable. You can purchase tickets to ride individual rides but that adds up quickly. It's best to go with an all-day pass as they let you leave and come back throughout the day, which is awesome!
All-Day Pass Prices:
Junior Wristband (under 48"): $18.95
Regular Wristband (48" or taller): $32.95
(Also, just a piece of advice, don't judge this hotel by the outside appearance! It definitely looks old and rundown but inside the Adventuredome it was very clean and well kept up.)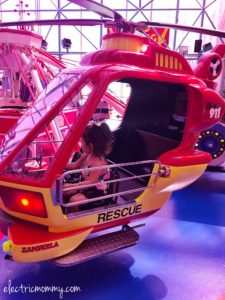 2.) Shark Reef Aquarium at Mandalay Bay
Shark Reef at Mandalay Bay is an awesome aquarium with 14 exhibits to visit. They designed the aquarium to give visitors a sense of being right there in the water with all the different sea life. One of our favorite spots is the Touch Pool. Here you can get up close and touch sting rays, sharks and other animals. They also have sessions where you can feed sharks, turtles and sting rays but the feeding sessions are all at additional costs.
Shark Reef Aquarium General Admission Prices:
Adult: $25
Children (ages 4-12): $19.00
Children (3 and under): FREE
3.) Discovery Children's Museum in Downtown Las Vegas
I have to admit that we haven't made it to the Discovery Children's Museum quite yet, but it's definitely on the list of places we want to see on one of our next trips. A friend recommended it to us and it looks amazing for the kids!
There are lots of fun exhibits including Young at Art, where the kids are encouraged to get creative with watercolor and crayons readily available to them at the different activity stations. The Summit exhibit is huge! It covers all three floors of the museum and has both interactive science stations as well as large play structures for the children to climb around in. They also have the Toddler Town exhibit which sounds perfect for the little ones.
General Admission:
Ages 1 and up: $14.50
Under 1: FREE
While they do offer food and drinks inside, you can also bring your own and save a little extra money!
4.) The Pool
What better way to cool off from the heat than a swim in the pool? We don't have easy access to a pool at home so anytime we are in Vegas, a trip to the pool is a must. My daughter LOVES to be in the water so this is always a fun activity when we are here. Most of the larger hotels in Vegas have awesome pool areas and some are even open 24/7. On one of our summer trips there, we went for a nice dip in the pool right before bed time to cool off. It was perfect!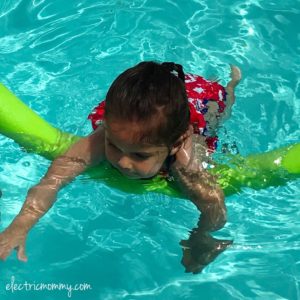 5.) M&M's World
This store is fun for kids of all ages. Located in the Showcase Mall on the Strip, it's four floors of all things M&M! This huge 28,000 square foot building offers lots of fun areas to explore, including a place where you can make your very own personalized M&M's. What kid doesn't love this classic, colorful candy?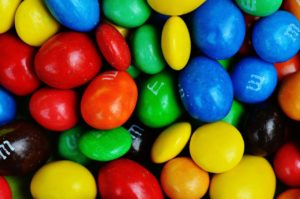 6.) The Strip
You can't go wrong with a walk along the Strip. It's a great place to get right in the middle of the Vegas excitement. Our daughter's eyes get really big just watching all the people and lights. There's a lot of fun places to pop into whether it's a fun restaurant to grab a bite to eat or a stroll through the Promenade at the Linq, where you can also ride the High Roller.
7.) The Fountains of Bellagio
The Fountains of Bellagio is another great place to stop along the strip. My daughter loves to watch the fountain shows! The show runs approximately every 15-3o minutes throughout the day, depending on what time of day it is. It is such a beautiful combination of water, music and lights and is a must-see if you are in that area. And best of all, it's FREE!
8.) The Children's Park at the Las Vegas Town Square
The Children's Park at Town Square is a kid's dream come true! This is an awesome place for kids of all ages to play. It includes a tree house, slides, rock wall, a maze and a splash pad. It also has a bakery cafe that is made specifically for toddlers to play. After the kids are done, you can walk around and do some shopping or grab a bite to eat at one of the many restaurants located in the Town Square. The Children's Park is also free!
As you can see, there's a lot to do in Vegas with the kids! What are some of your family's favorite things to do or see in Las Vegas?