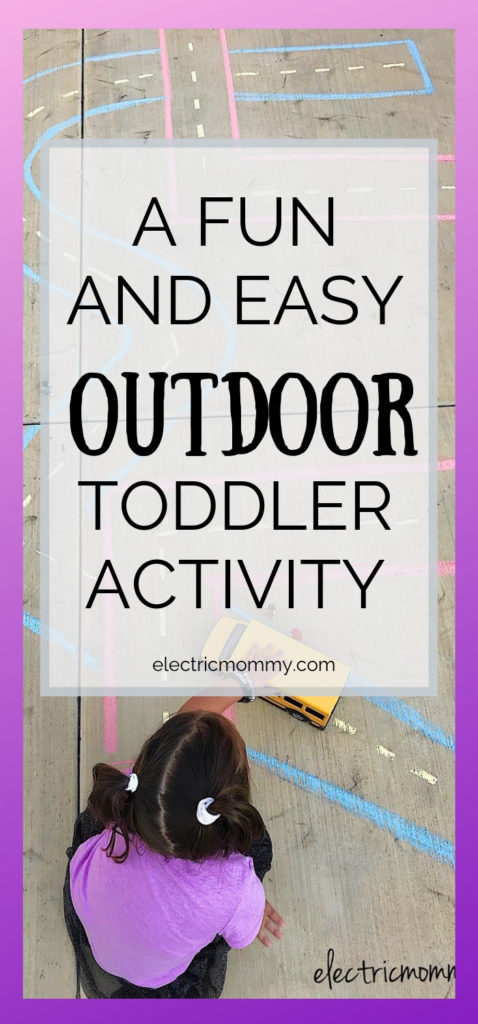 Once my second daughter was born, I really depended on toys and activities that would entertain her for longer periods of time while I took care of the baby.
The early days were rough! Trying to juggle a newborn and a toddler was extremely difficult for me. My oldest quickly learned that she wouldn't have me to herself as much and would need to figure out how to play more independently. 
One activity she's always loved is coloring outside with chalk. We have a cement backyard so she has a huge canvas. 😊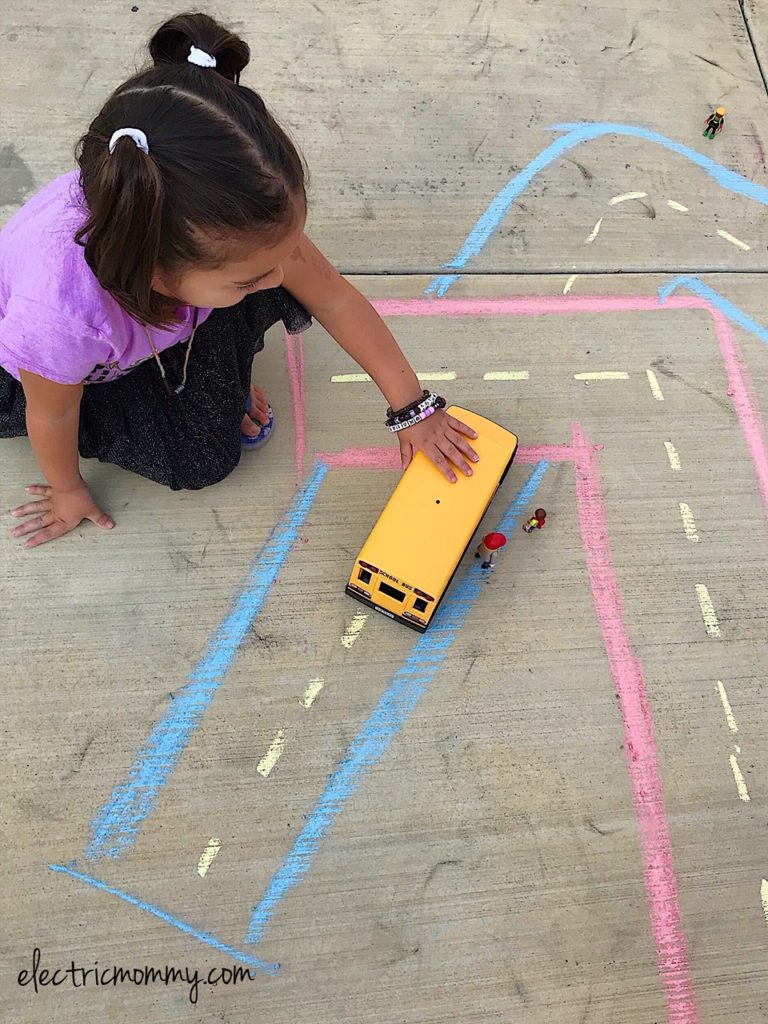 One day, she came up with a game that included a new toy she bought, and it entertained her for so long (which made me happy, of course)!
We recently purchased the PLAYMOBIL School Bus from Walmart and it's awesome! The quality is amazing, and it came with three children, a school bus driver and a button on top that you can push to make the lights flash, just like a real school bus.
Her game was so cute and easy for anybody to do, that I wanted to share it with you!
What you need:
A toy bus or cars
Chalk
Extra toys / cars / buildings (anything to add to your "city")
Want to get the same school bus? Just click the image above!
1.) DRAW A BUNCH OF STREETS
My daughter and I drew a bunch of roads on the cement with chalk. We had fun making our own little town. (If you have blocks or toy houses, you can line them up along the roads to add even more flair to your city.)
2.) ARRANGE THE KIDS TO BE PICKED UP FOR SCHOOL
Place the kids from the school bus at different points along the roads and have them wait for the school bus.
3.) PICK UP THE KIDS
Have fun as the bus driver, cruising the streets to pick up the kids. Just be careful! Drive safe and always flip on your stop sign when you stop.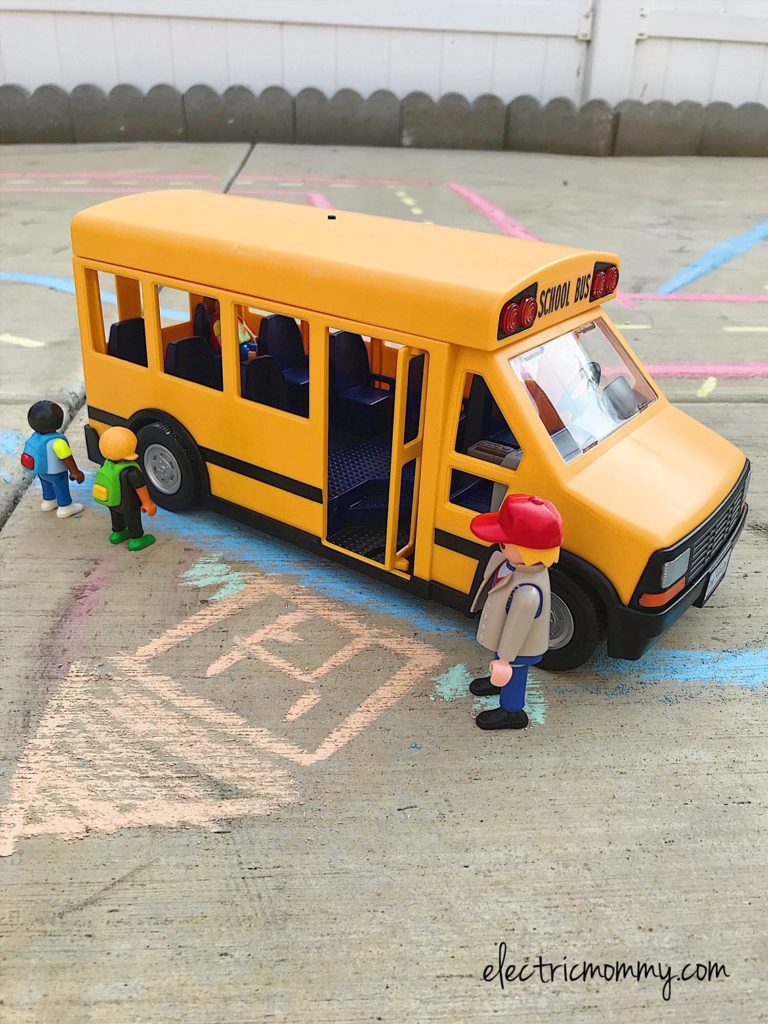 There are endless ways you can play with this toy! My daughter loves it and it really gets her using her imagination. She's at an age where she loves playing pretend, so this has been the perfect toy.
Not only do these PLAYMOBIL sets encourage imaginative play, but the quality and attention to detail are amazing! The tires on the bus feel like real rubber tires.
If you are interested in purchasing any of the PLAYMOBIL toys, you can now get them at your local Wal-Mart!
What is your favorite outdoor toddler activity?