My oldest daughter turns four in two months, which means that we've been through three children's birthday parties so far – and by parties, I mean events. My in-laws have hosted all of them and I'm extremely grateful for this, because throwing a kid's birthday party can be stressful.
However, they do parties BIG. My husband has a large family and the parties are just different than the parties I had growing up. We didn't have a ton of games or bouncers, the guest list was always just a few close friends and family (20-30 people max) and most of the time we didn't have a full meal.
The birthday party was usually held between lunch and dinner, so we just had some appetizers and cake.
As fun as the large parties can be, they're also exhausting and extremely stressful for me. My anxiety was sky high the day of my daughter's last birthday party. It was so bad that I had to excuse myself because I felt a panic attack coming on.
Large parties also cost a lot of money and personally, I'd like to save that money for something else.
I decided I was ready to host my daughter's first birthday and it was much less stressful this time! My goal was a simple, cute, fun party with as little stress as possible for everyone involved and I have to say, it was a success!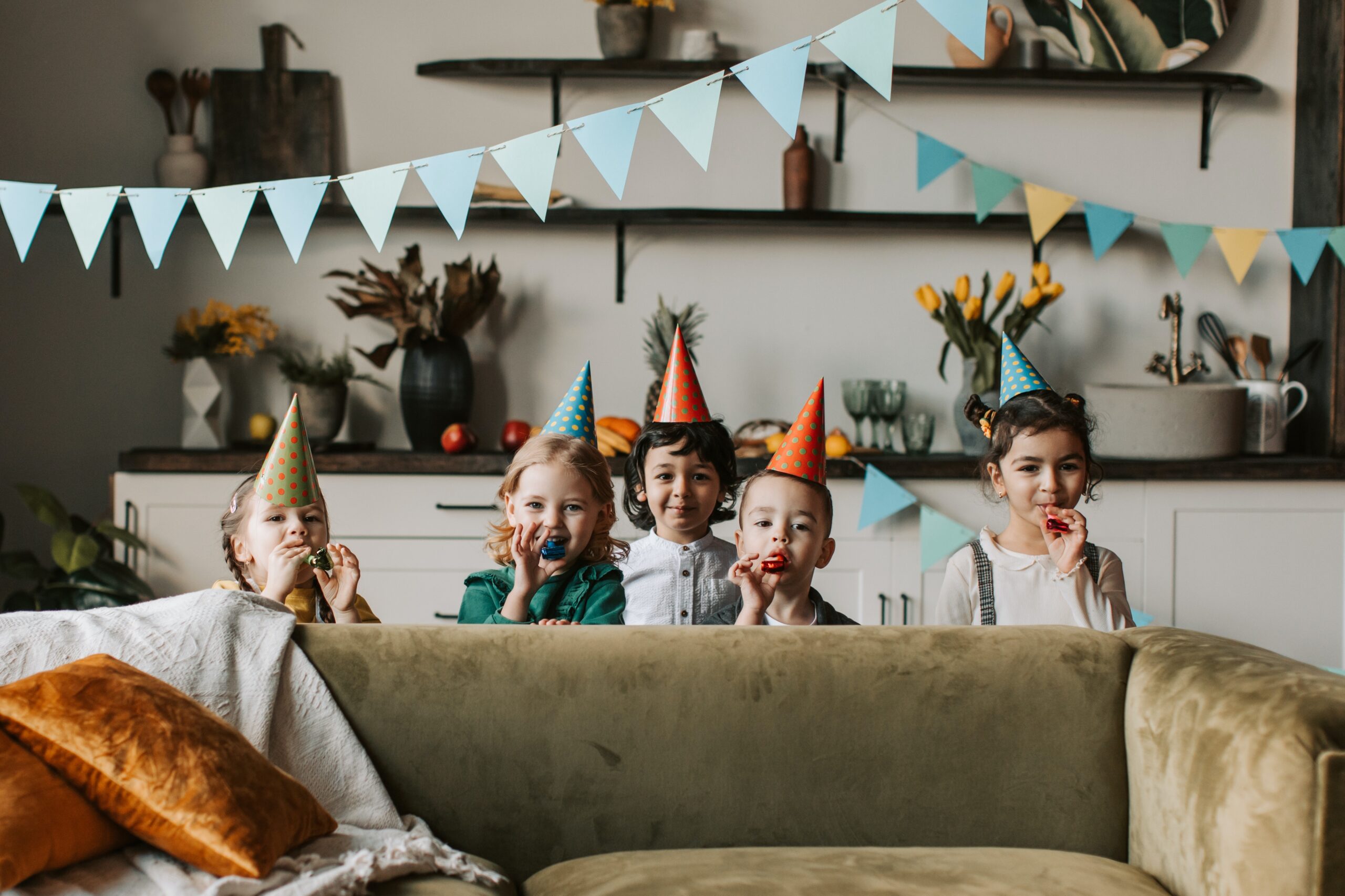 Here are some tips for throwing a stress-free kid's birthday party:
1.) E-VITES
This is completely acceptable in today's world. Most of us have our friends and families email addresses but not always their physical address, since we don't send actual mail as much anymore.
Not only is this easy, but it's free too! You don't have to worry about addressing envelopes and paying for stamps. There are several websites where you can create cute, free e-vites like at evite.com.
2.) VENUE
The venue can make a big difference as far as stress level. When you host a party at your house, you usually have to deal with cleaning it before, only to have to clean it again when it's over. You also might have to do more cooking, depending on what kind of party you decide to host (either where you cook everything, a potluck, catered food, etc.).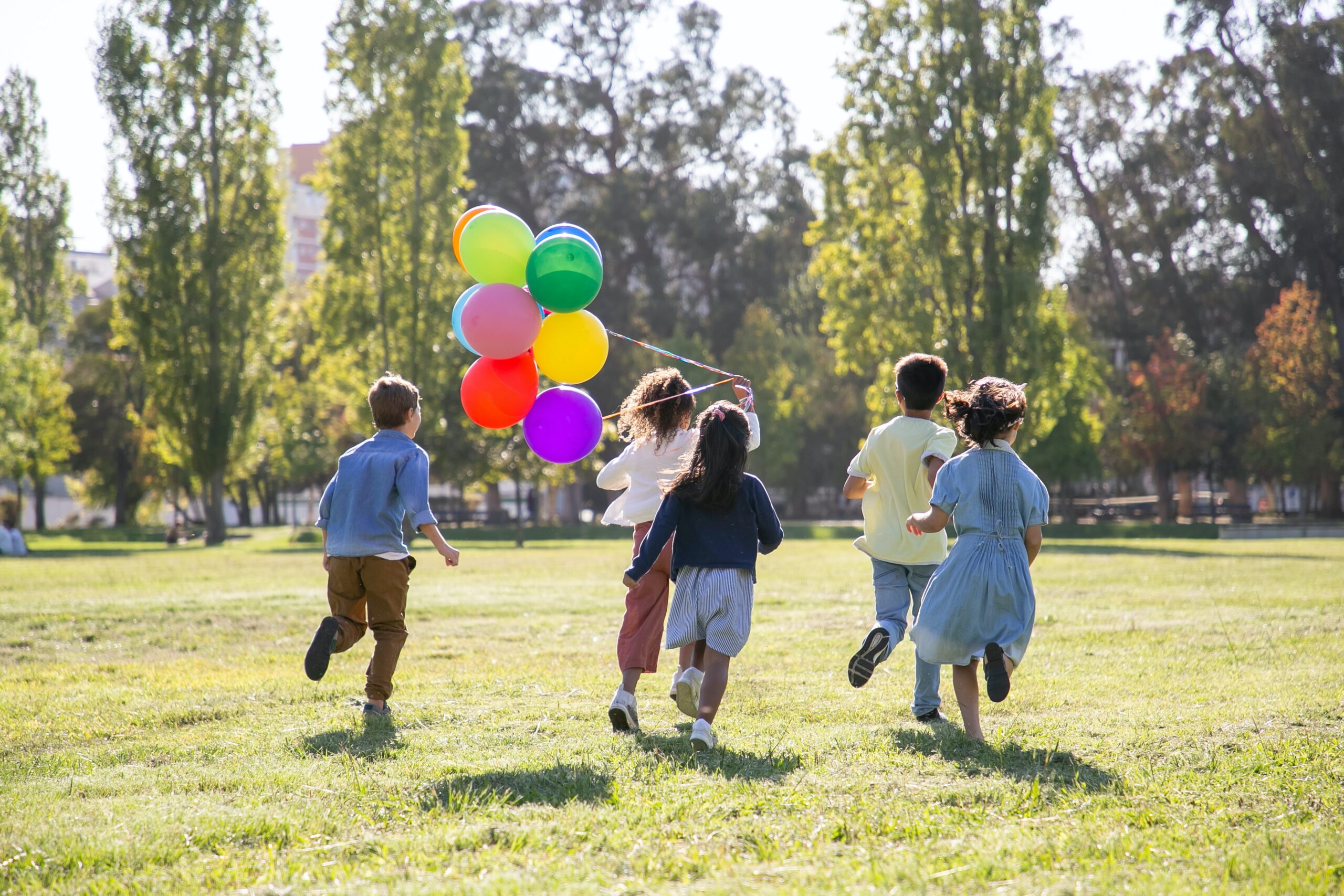 So far, I feel a park is the easiest way to go or a venue where clean-up is included. A park offers a nice backdrop to your party, and there are usually playgrounds and places for the kids to explore (which means less games and entertainment needed). At some parks you can even have your party for free, but in those cases, it's usually first come first serve so you would need to grab a spot early.
For the lowest stress option, I would reserve a spot at a park through the city. This way, you don't have to worry about all the spots being taken the day of your party. (How horrible would that be?) It usually costs money to reserve a spot but these spots are usually nicer, covered and it's yours for most of the day.
3.) KEEP IT SHORT
I've been to lots of kid's birthday parties and they all seem to start at different times. I've seen some that start as late as 5:00pm and some as early as 11:00am.
A child's birthday party seems to be best kept at 3-4 hours. Most kids start to get tired after that and then it's just not fun for anyone anymore. If you're trying to avoid serving a main meal, then 1:00pm – 5:00pm is the perfect window.
Bottom line, pick a time that works for YOU and your kids. You know them best!
4.) MAKE THE FOOD EASY
If you're serving a main meal during the party, keep it easy! I'm talking pizza or pre-made sandwiches from a store.
You could also do a potluck. Most people really don't mind bringing something. Remember, these are your closest family and friends and I'm sure they would love to help.
Another option is to have the party catered. This is a super low-stress option but not the cheapest. The upside is that they usually take care of all the utensils, heating trays, and they clean up. It doesn't get much easier than that! 😊
5.) CUPCAKES INSTEAD OF CAKE
I've noticed cupcakes are becoming much more popular at parties and now I can understand why. First of all, there are lots of different ways you can incorporate cupcakes into the décor. Second, they are less messy! And, you don't have to worry about cutting a cake and passing it out. People can come get cupcakes as they choose.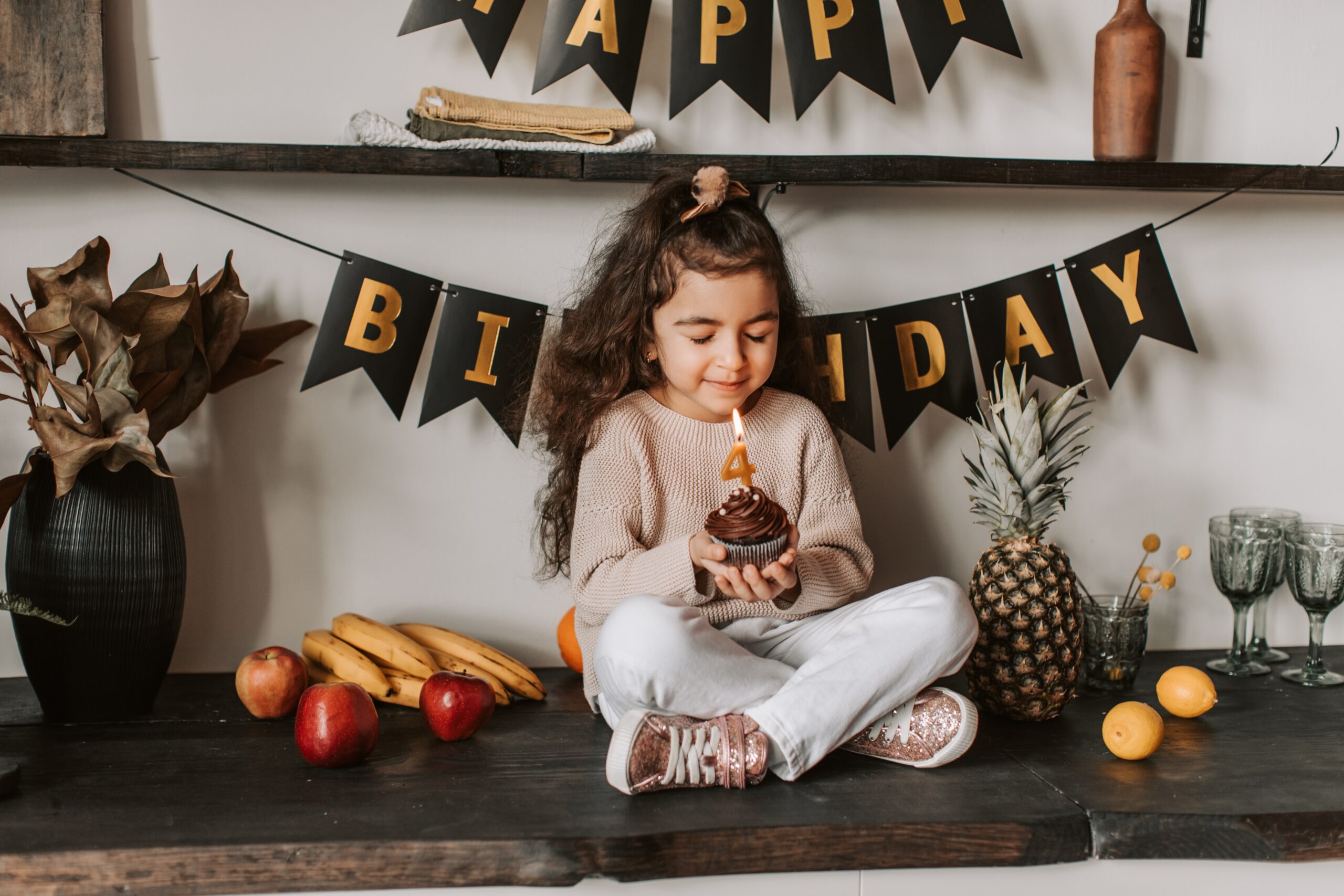 They are also much cheaper. (Check your local grocery story bakery department. They usually take custom orders and cost much less than a smaller bakery or cupcake shop.)
You can even have a special cupcake or two made for the birthday girl/boy. Just put the candles on top, sing happy birthday and no one will ever miss the cake, I promise! 
6.) AVOID PINTEREST (to some extent)
It's funny – I say this as you probably came across this post on Pinterest. I'm not saying to avoid it altogether. It's a great way to get some inspiration.
What I mean is, don't get sucked into the Pinterest vortex. Especially with party planning, it can make you feel extremely overwhelmed and it's really easy to get caught up with comparing the outcome of your party to all those beautiful pictures you saw on Pinterest.
Just try not to get caught up in the comparison game, is all I'm saying. Your child is going to be happy no matter what, which is all that really matters!
7.) ASK FOR HELP
As I mentioned earlier, most of the people attending the party are close family and friends and they really don't mind helping! The hardest part is asking. If you can get past that, than you'll be doing yourself a huge favor.
For me, just having my mom there to help watch the girls so I could decorate and prepare on the day of made a big difference. Make a list ahead of time of what needs done (especially day of tasks), and see what you can delegate.
I hope these tips help make your party less stressful! Are there any tips you have for making a kid's party go smooth?