UPDATED 9/29/22: Now included in this post is a FREE template to make Jack's head and bowtie!
Where are all my Nightmare Before Christmas fans? If you love all things Jack and Sally, then I think you're going to love this Jack Skellington Toilet Paper Roll craft!
This Jack is really easy to make, and it uses common supplies that you probably have at home already.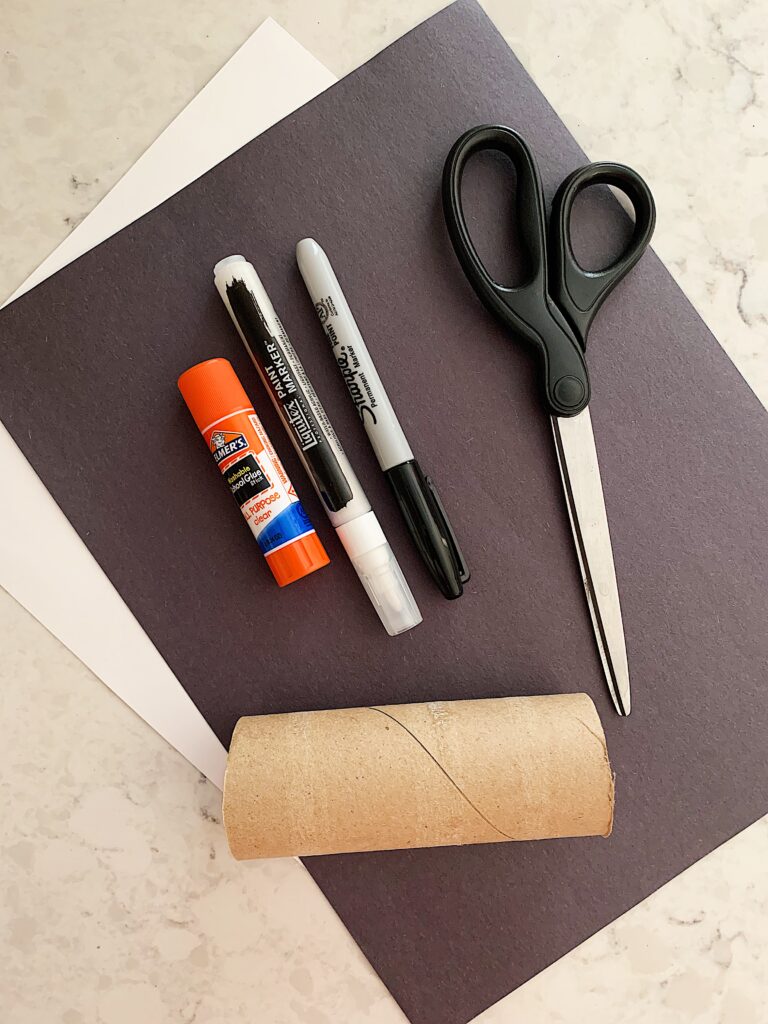 UPDATE: I understand that making Jack's head, face and bowtie wasn't the easiest for everyone. This post explains how to make those on your own, but if you prefer to use a template, then just fill out the form below and it will be sent right over!
Sign Up for Free Jack Template!
It's the perfect craft for both kids and adults to do during the Halloween season – unless you feel the Nightmare Before Christmas is more of a Christmas movie? There's a big debate about this in the Disney community! Our family actually enjoys this movie year-round, so we would do a Jack and Sally craft any time of the year. 🙂
We thought these came out so cute that my daughter and I put our Jack's up as Halloween decorations. Next, we're working on making a Sally Toilet Paper Roll doll. I'll be sharing that soon, so be sure to keep an eye out for it, especially if you love this one!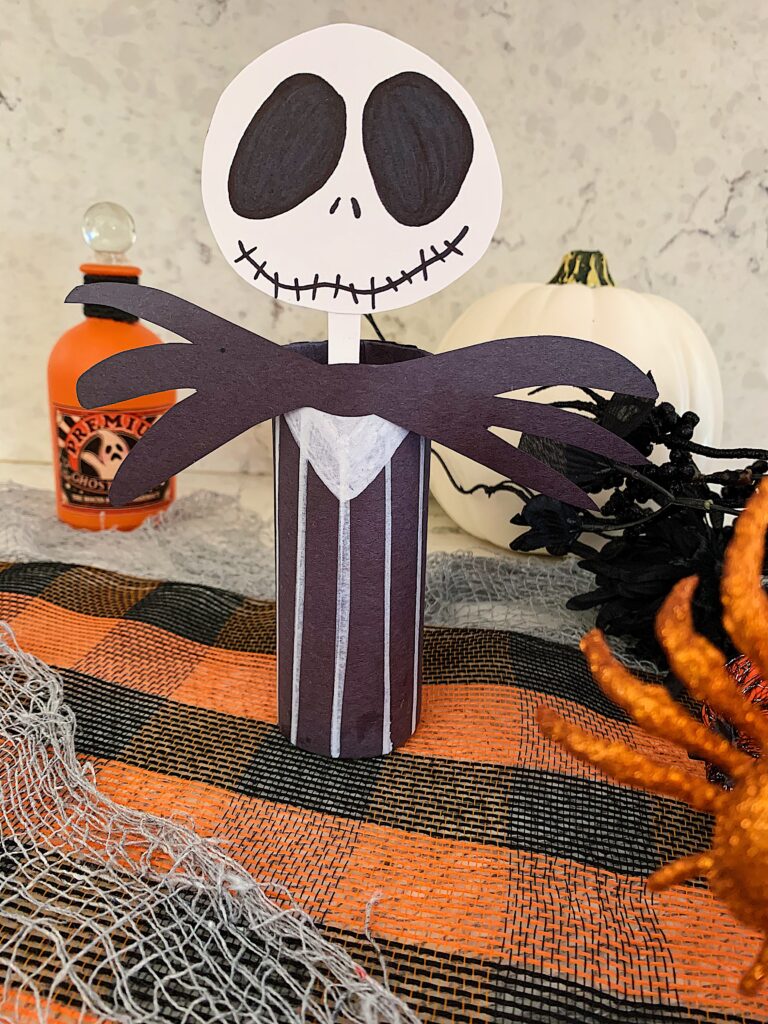 Paint Marker Alternatives
For the stripes on Jack's jacket, I used a white acrylic paint marker because I already had that on hand. If you don't have a paint pen, you can also use a white colored pencil, a white crayon or you can paint white lines on with a brush and paint.
Recommended: At Home Toddler Activities
What You Need:
Empty toilet paper roll
White cardstock (or any white paper – cardstock just makes it stronger)
Black construction paper
Glue
Scissors
Black marker
White paint pen (or white pencil/crayon)
Instructions:
1. Line up the toilet paper roll with the bottom of a black sheet of construction paper. Wrap the paper around the roll and make a line with the marker, so you know where you need to cut. Cut off the excess. You want to end up with a piece of black construction paper that completely wraps around the toilet paper roll, approximately 6 1/2 inches long and 4 3/4 inch tall.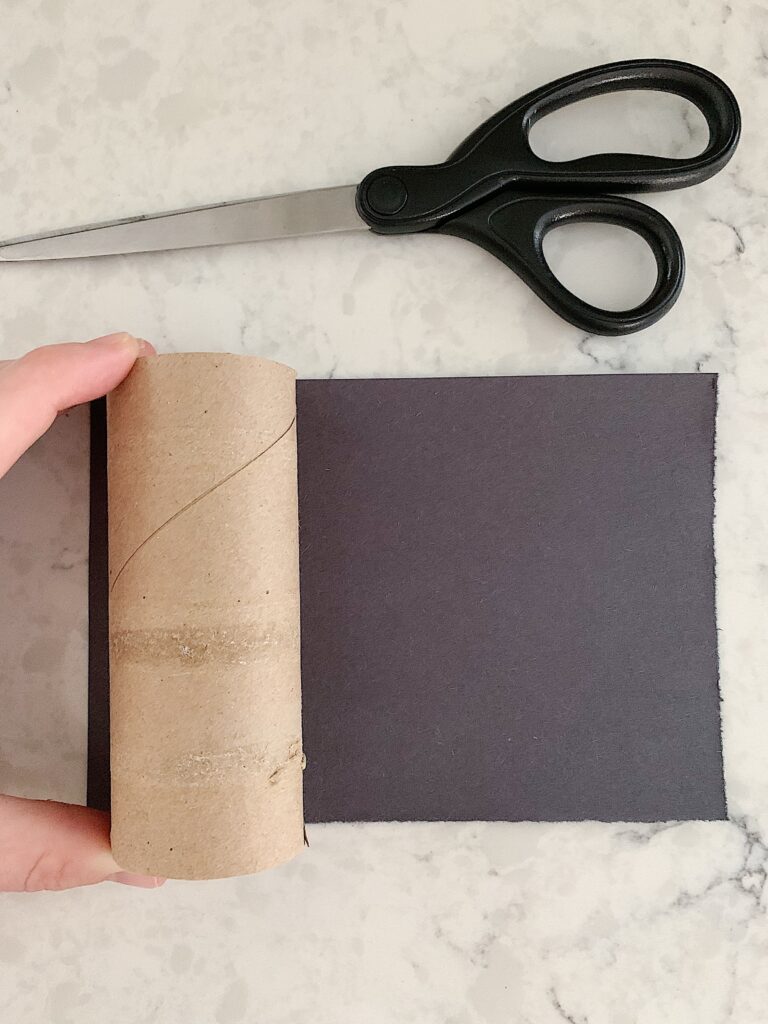 2. Lay the black paper flat on the table. In the top middle, draw an upside down triangle with your paint pen. Then, draw a line going straight to the bottom from the point of the triangle. Draw evenly spaced out lines all the way around the paper.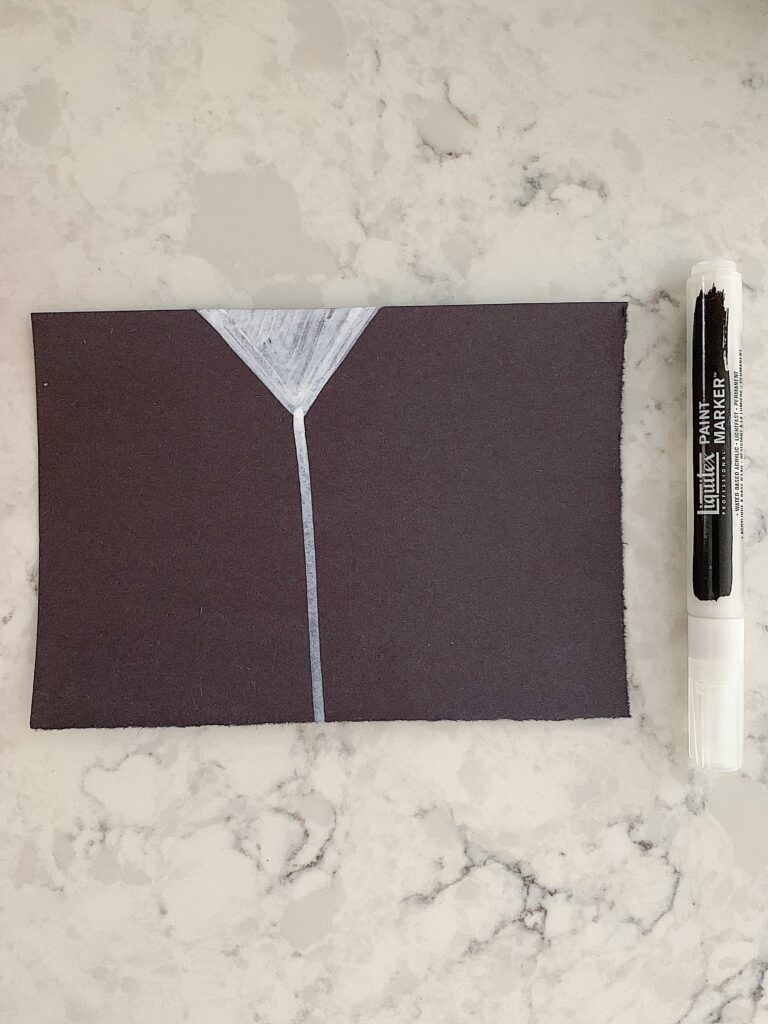 3. Glue the paper to the toilet paper roll by covering the back of the black paper with glue, and then slowly gluing it down as you wrap it around the roll.
4. Take the white cardstock and draw an uneven circle. (This will be Jack's head).
5. Using your black marker, draw on Jack's eyes and mouth. (You could also cut out two circles from your leftover black paper too.)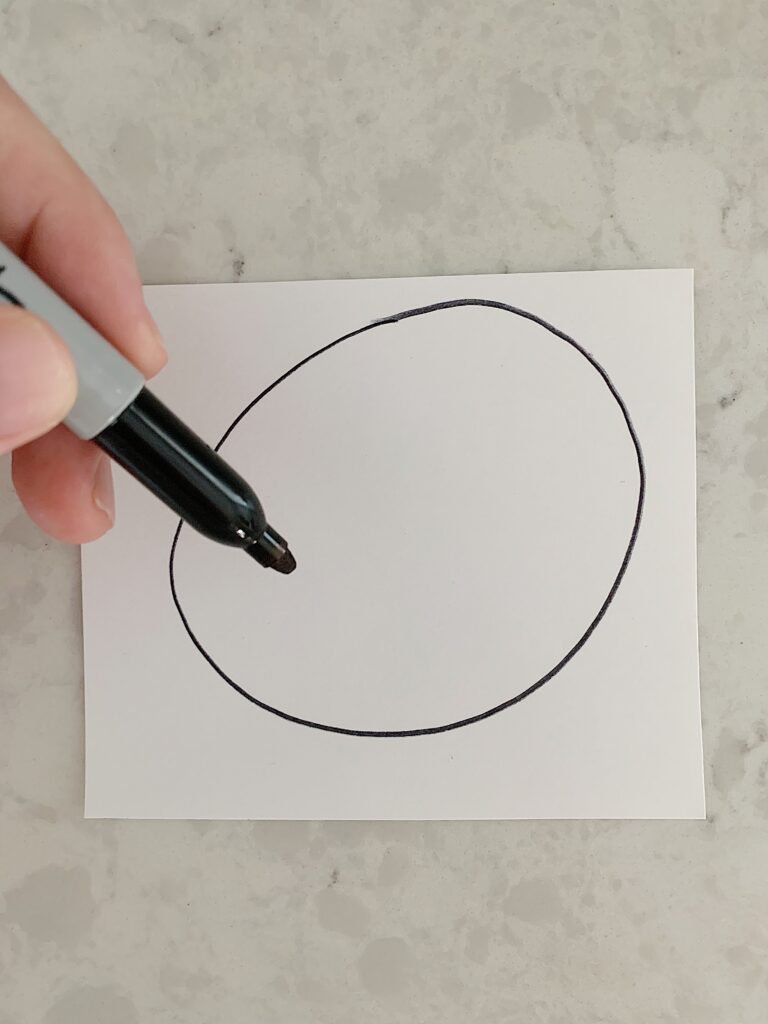 6. Next, cut a very small, rectangular strip of the cardstock for Jack's neck.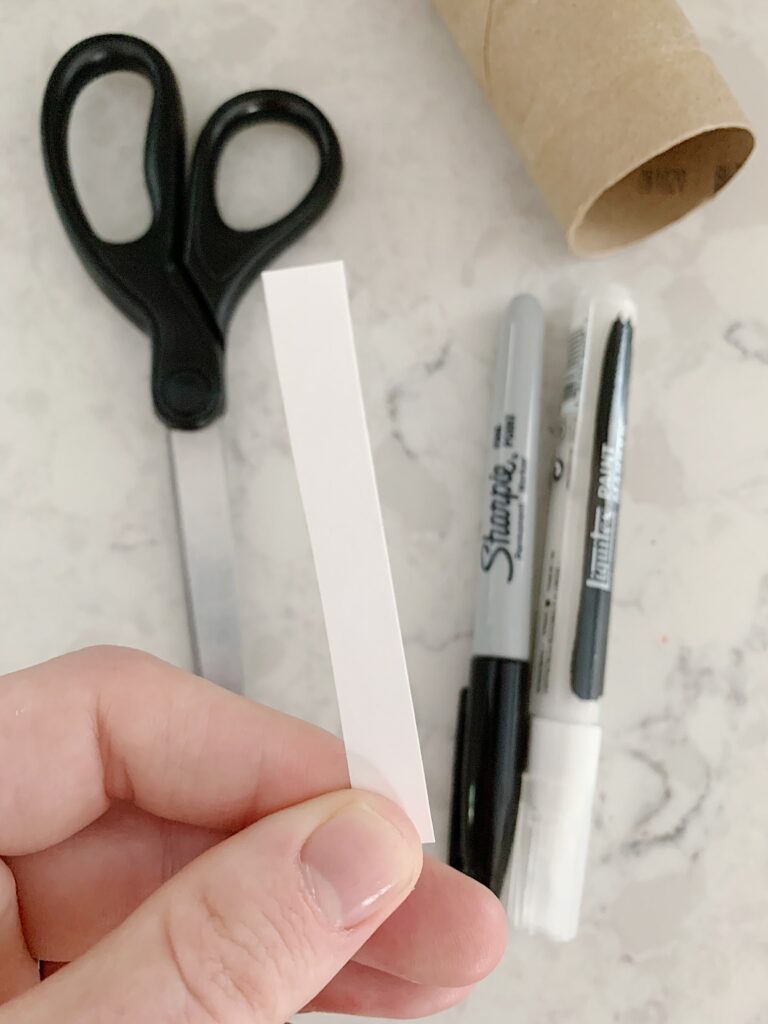 7. Glue the top of the neck to Jack's head and the bottom of the neck to the inside of the toilet paper roll, right behind the white triangle.
8. On a leftover piece of your black construction paper, draw Jack's bowtie. Glue the bowtie on and your Jack is complete!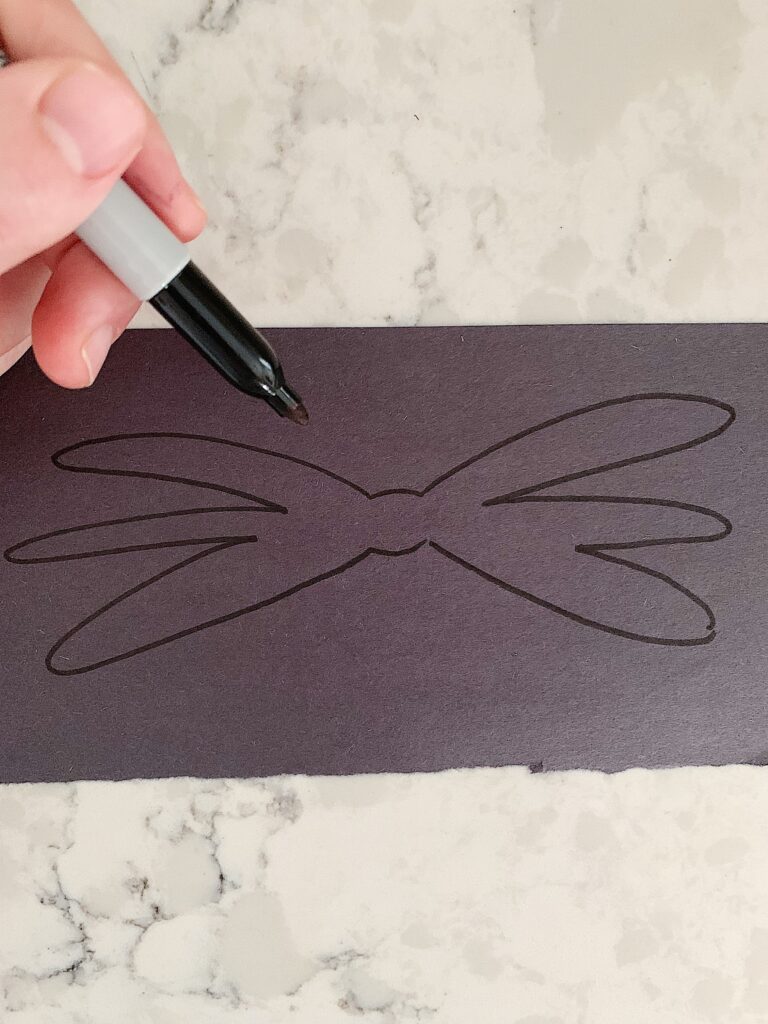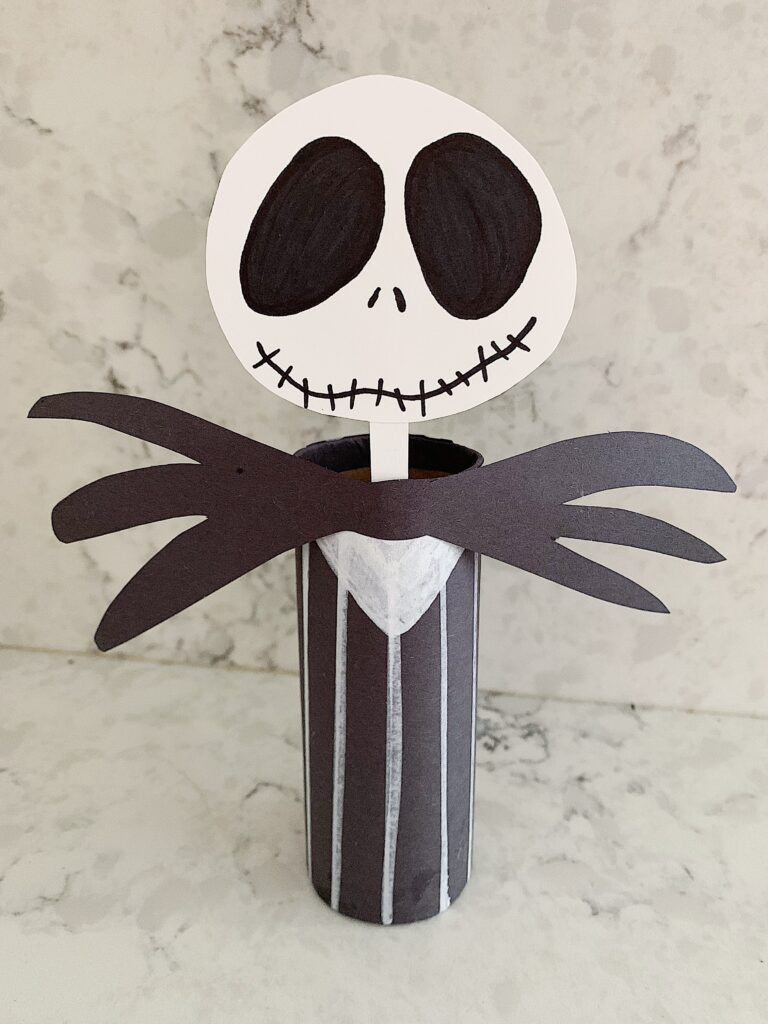 If you make this and share it on Instagram, be sure to tag me! I would love to see it and reshare your work!