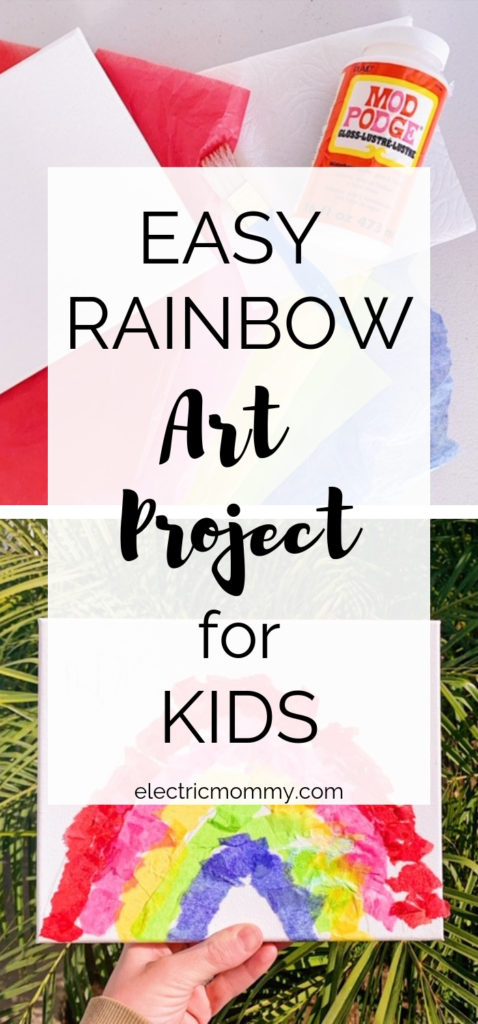 Living in Southern California, we're used to playing outside a lot more often than we've been able to recently. Lately, we've had lots of rainy days which has left me trying to think of fun projects for my oldest daughter to do.
She's recently been very into coloring and painting. She loves doing creative art projects so somehow, I had this idea to make a rainbow out of tissue paper on some canvas I had laying around. I wasn't sure how it would turn out (or how difficult it would be for my daughter), but it both came out beautifully and my daughter was able to do almost all of it herself!
Here's what you need:
A cheap paint brush or foam brush.
Modge Podge or any kind of craft glue.
A blank canvas.
Tissue paper in whatever colors you prefer for the rainbow.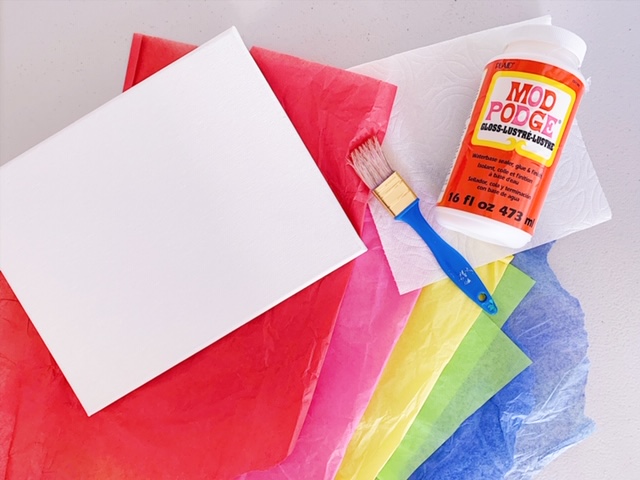 1.) Draw a rainbow lightly on the canvas in pencil.
Have your child draw a line on the canvas with a pencil, separating each color of the rainbow. Leave enough space between each line to fill in with tissue paper.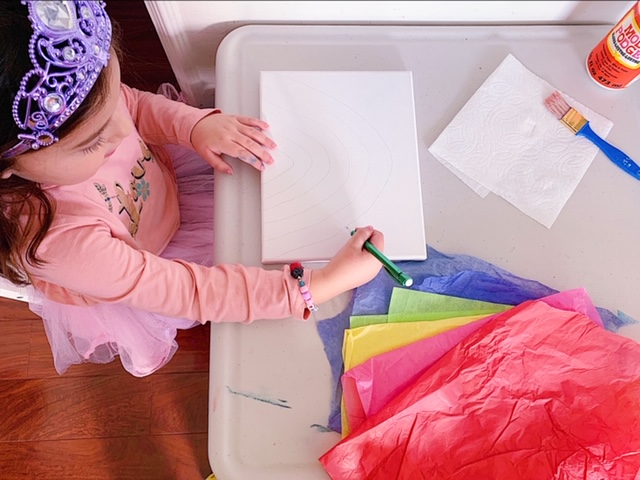 2.) Paint first section of rainbow with glue.
Either you or your child can brush on the Modge Podge or glue. I found it easier to put the glue on one section at a time. For example, just brush some glue in the first section of the rainbow and then once they are finished filling in that color, paint more glue on.
3.) Add shredded tissue paper
Have your child shred the tissue paper into small pieces. Then, they can fill in the section with tissue paper. Once the first section is done, brush more glue on the second section. Continue to do this until the rainbow is complete and your child has filled each section with tissue paper.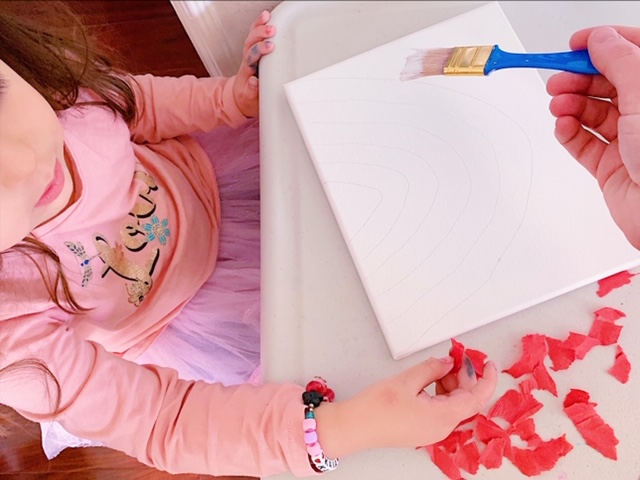 4.) Admire their work! Give it to someone special or hang it in their room. 🙂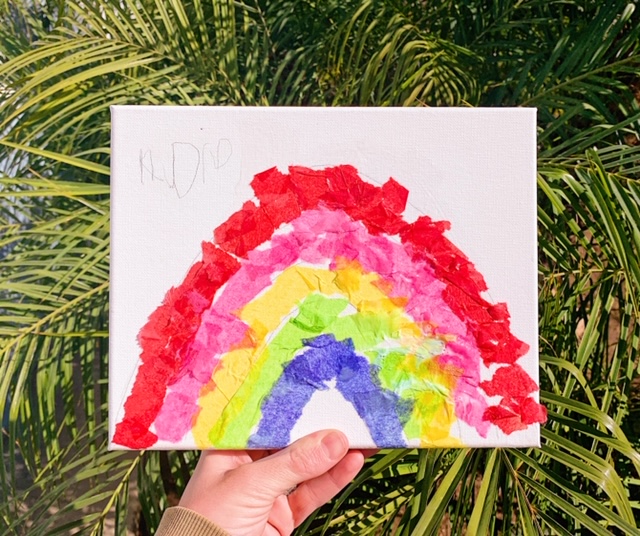 If you try this project at home with your child, let me know what you think! I'd love to see how it turns out. Please feel free to email me a picture of the finished product or tag me on Instagram with a picture of it. If you do that, I'll feature you on my Instagram page! Happy crafting! <3
Email: electric_mommy@yahoo.com
Instagram: electricmommy_