If you're looking for unique gift ideas on Amazon for a special kid in your life, then you've come to the right place! I know it can be challenging to find the perfect present for a kid, especially when it feels like they already have everything. Amazon's extensive selection of products makes it an excellent place to start your search, but with so many options, it can also be overwhelming.
That's where I come in! Below I'm sharing five unique gift ideas on Amazon that I don't regret buying my daughters. These are all items I have personally purchased that have been a huge hit with them. So, whether you're shopping for your daughter, son, niece, nephew or your child's friend, keep reading to find a gift I'm sure they will love.
As an Amazon Associate, I may earn a small commission if you purchase a product through my links. This is at zero cost to you and helps this mom continue to operate the blog. Purchases through my links are incredibly appreciated!
Five Unique Gift Ideas on Amazon for Kids: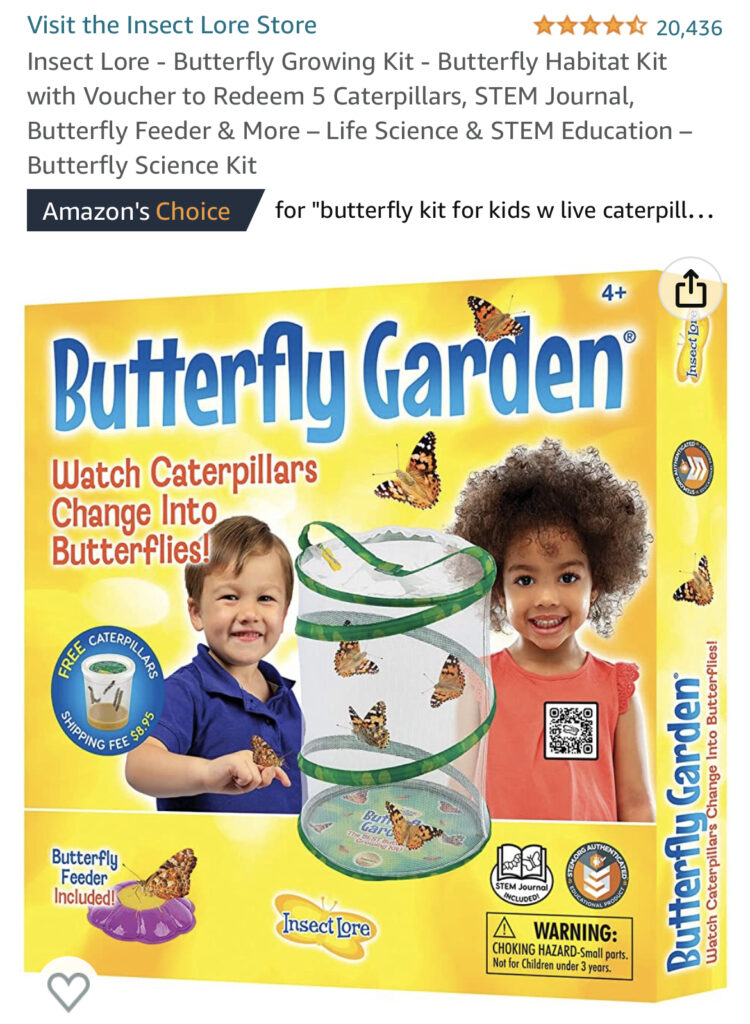 This butterfly garden was a HUGE hit with both of our daughters. In fact, even my husband and I enjoyed checking on the cup each day to see how much these little guys grew. The process is so fascinating! Kids of all ages will love this.
The box comes with a netted home for the butterflies, feeding dropper, an observation journal and instructions. There are two different types of kits available – one that comes with the live caterpillars and another, that comes with a voucher to redeem for caterpillars whenever you're ready.
We got the one with the voucher since we weren't sure when we would be able to start taking care of them. (If you choose the option with the voucher, keep in mind that you will have to pay an additional $8.95 when you redeem it with the company providing the caterpillars. However, it still ends up being the same price as the other box.)
Another thing we loved about this was how low maintenance everything was! The caterpillars come in a cup with food already inside. All you do is put them in a safe spot and watch them grow each day.
Follow the instructions on how to move them, once they've formed their cocoons. Once they turn into butterflies, you can enjoy watching them for a few days and then release them outside. Trust me, this is truly a unique gift that gives kids an experience they will never forget!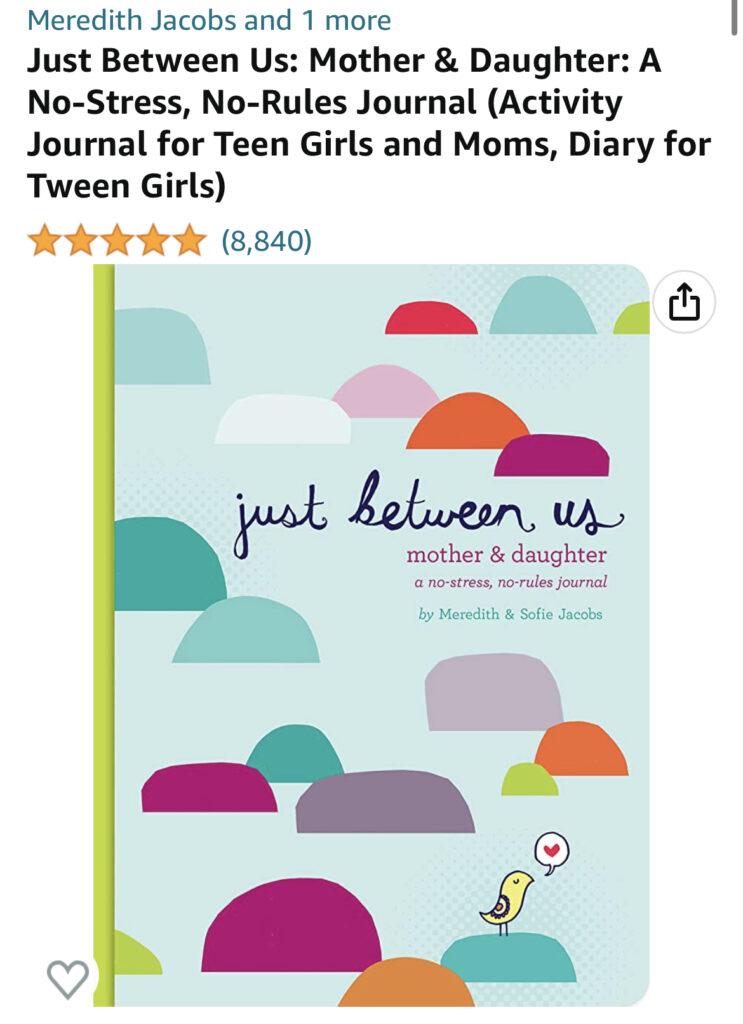 I got this for my eight year old daughter who is the kind of kid that has a hard time expressing her emotions. She talks to me a lot, but it's usually related to school, hobbies or whatever video game she's into. It's harder for her to talk about anything that involves her emotions.
This journal has become a safe space for her to write about anything and everything. There was recently a situation at school that made her sad and she wasn't sure what to do. So, she told me she wanted to write about it and asked me to read it after she went to bed and talk to her about it in the morning. I did, and after reading what she wrote, I was able to help guide her through the situation. Without this journal, I'm not sure she would have been able to express what happened as easily.
Not only is it a place for us to both write about tough subjects, it also includes lots of fun writing topics that will be so fun to look back on with her one day. It's become a really special communication tool between us and I'm so thankful we bought it.
If you have a son you would like to do this with, check out this mother-son journal called "Between Mom and Me." They also have options for grandparents on Amazon too.
(Also available in a neutral, cream and beige color.)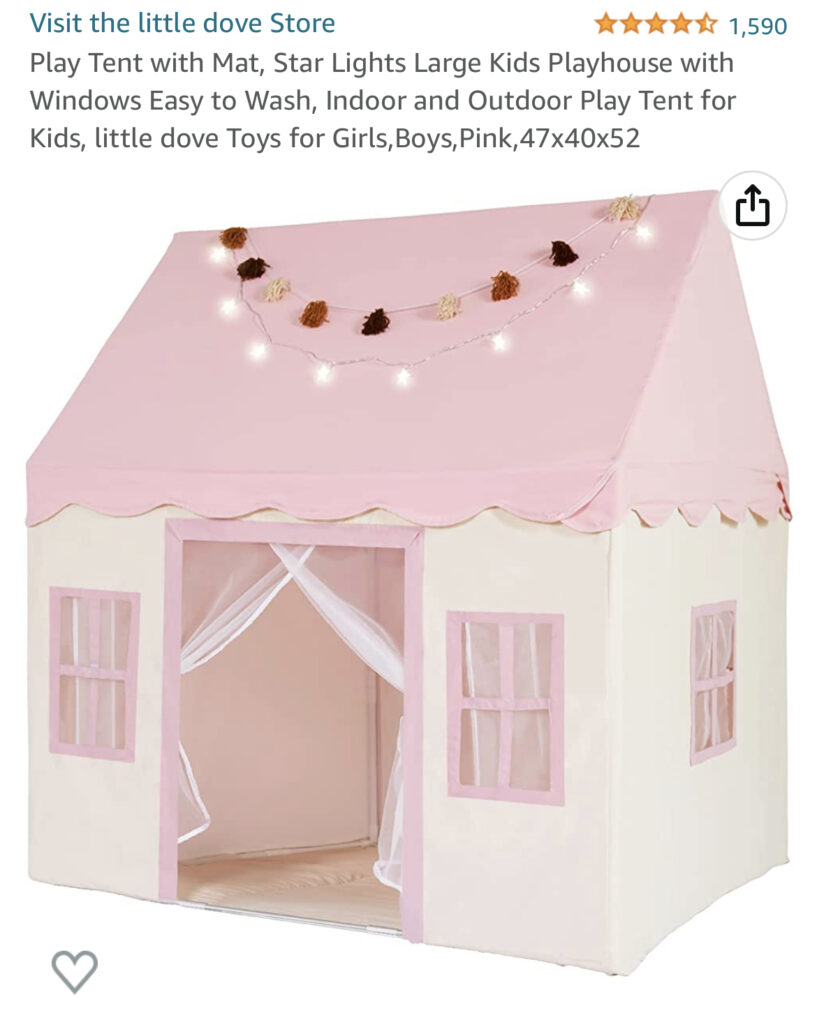 My five year old daughter LOVES this tent! This was one of those things that I was worried she wouldn't play with. I knew she would love it at first, but wasn't sure how long she would actually use it.
Well, we've had it for close to a year now and she plays in it almost daily. My girls are too old for nap time now, but we have a designated quiet time each day and she loves going in this tent for quiet time. She has a couple pillows in there, some toys and stuffed animals, so it feels like her own little "house."
Some of the things we love about this tent are:
Very easy to set up
Good quality material
Comes with a mat for the floor (I added an additional padded pink, fluffy rug for extra cushion)
Includes a cute pom pom garland and star string lights
It's really big! Large enough for my daughter to completely stand up in (which also means it's not good for small spaces, but they do have a smaller tent option)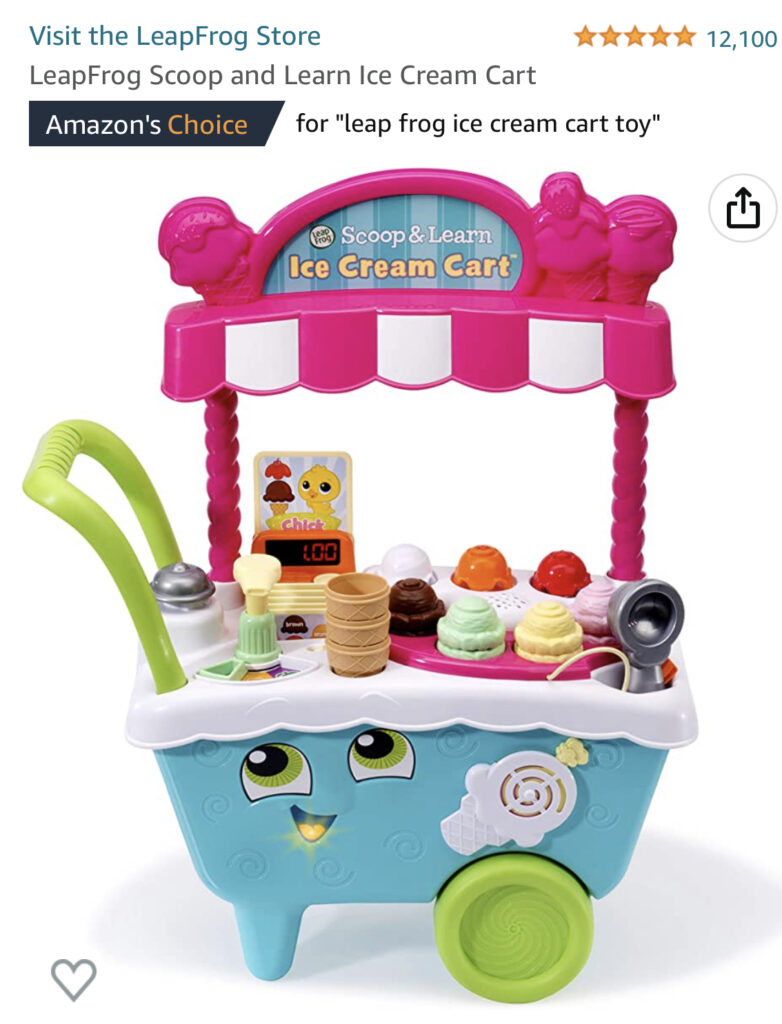 We received this toy as a gift when my oldest daughter was a toddler and it's lasted years! Both our girls have used this so much. The scooper has a magnet and makes it really easy to pick up the ice cream and toppings. Perfect for little hands!
I would say the best age range for this toy is between 2-5 years old. It's interactive and includes six cards with different instructions. It helps them count to ten by pushing the syrup pump and coin button. It also includes other phrases that introduce colors, numbers and flavors.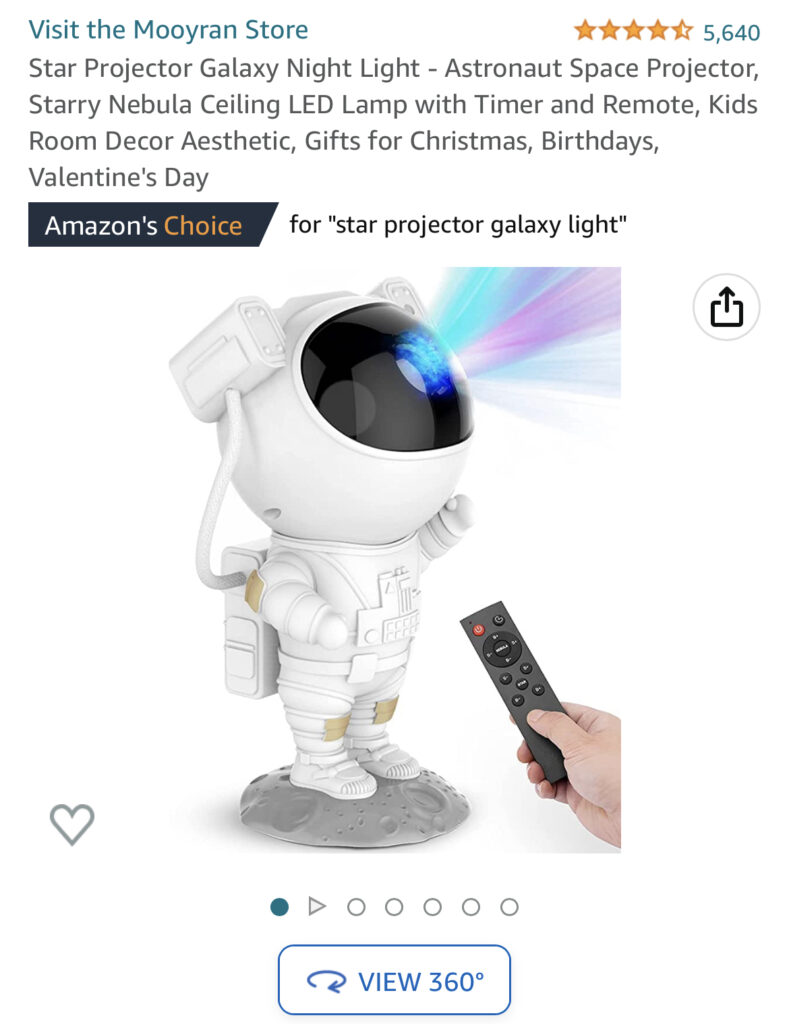 Our daughters feel better sleeping with a night light and this one is pretty awesome. It completely transforms the room into the night sky! There are two settings, the colored nebula light and the bright green star lights.
It comes with a remote, where you can adjust the brightness, colors and star settings. It also includes a 45 and 90 minute timer. The astronaut design is super cute! My oldest daughter loves space, so she LOVES this night light. They want it on every night.
I hope this post gives you a good start to finding a unique gift for the lucky kid. I'm confident that all five of these items will put a smile on their face!
For more awesome gift ideas on Amazon, you can easily browse my store, which includes all our favorite toys, crafts, activity sets and more.
Meghan | Electric Mommy