In honor of Mother's Day, I decided to write an open letter to my mom. She was a single mom and now that I have two girls of my own, I have a new found appreciation and respect for all the things she did for us.
Dear Mom,
I used to think I knew how much you loved my sister and I. Before I had my first daughter, I think I took your love for granted. You were always there and willing to give us anything, but I never understood what you felt on the other end. Of course, I thought I did. I knew how much I loved you and assumed your love for me was the same.
I realize now that this isn't completely true. Not until I became a mother myself could I truly understand how deep your love runs for me. I understand that love now and how you would do anything to give us the best life possible.
I understand because it's how I feel about my own daughter's now.
CHILDHOOD
When I was three years old, you were in the middle of making one of the biggest decisions of your life when you divorced our father. No matter how hard it was, you knew it was the right decision for all of us and put our best interest first. We moved in with Grandma until you saved enough money for us to get our own place. I can't even imagine how difficult that time period was for you but you did it, and I know you did it for us.
I, on the other hand, have an amazing husband and a lot of family support when I need help with our girls. I don't know how you did it alone. I don't know how any single parent does it, for that matter. I have so much respect for the mom's and dad's that are raising kids on their own, just like you did.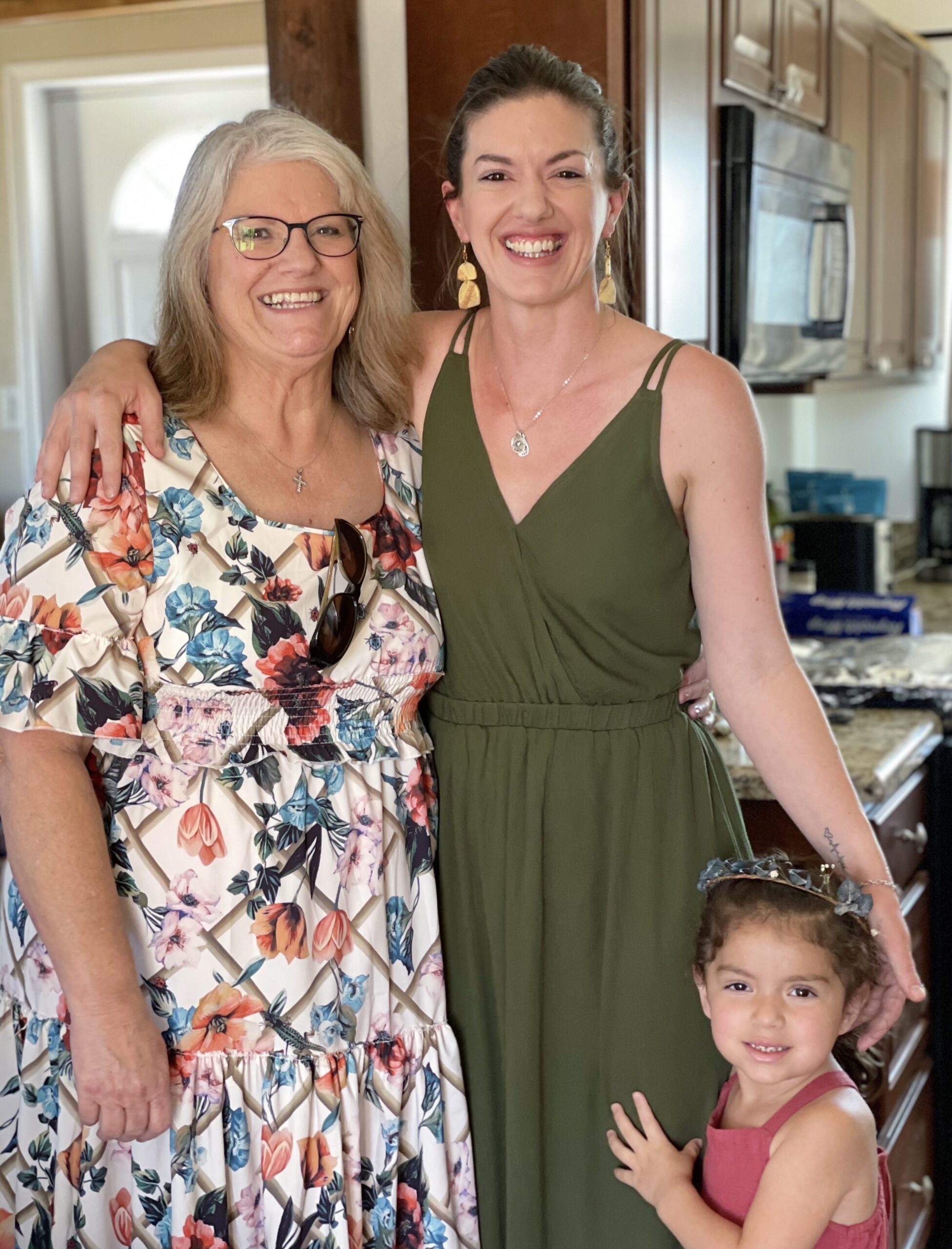 When I was seven, you made another big decision when you moved us to San Diego county, a couple hours away from your parent's. You moved to a new city, got a new job and decided that was a good place for us to settle down.
The words "thank you" don't seem like enough. Words can't really express how I truly feel about what you did for me and my sister. You worked so incredibly hard to give us a good life and I will always be grateful for that.
TEENAGE YEARS
I've also learned how hard being a mother really is. I look back and think of all the pain you must have gone through because of us. I think of how you must have felt the first time I went through a painful breakup, or when my sister struggled to make friends in school. Our pain must have hurt you so much, more than we could understand at the time.
I think back to the times I would fight with you. I think about how you were always by my side, even during the times I put you through hell. I have fought addiction, depression and anxiety, and through all of it, you never gave up on me.
No matter what you were going through, you were so strong for us. You are truly one of the strongest people I know and I appreciate everything you've done.
I see you, Mom, and I have an even deeper appreciation for everything you've done for us after becoming a mother myself.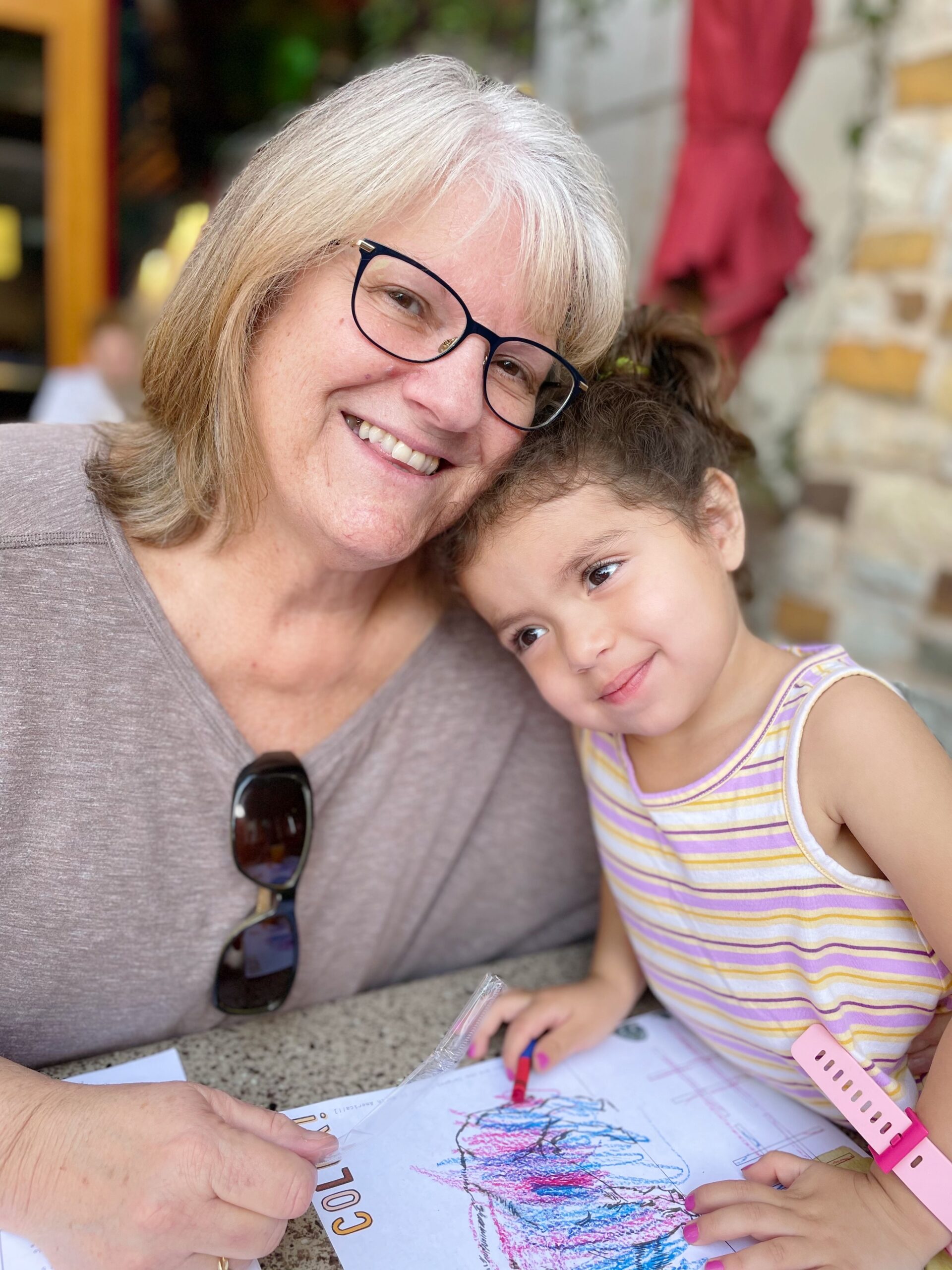 FORGIVENESS
I know you blame yourself for the not-so-perfect moments. You talk about days where you remember yelling at us, or for the anger you may have taken out on us because of the divorce and everything you were going through and how much you worry about the affect all of it had on us.
However, these are not the moments we remember as kids. I truly hope you can forgive yourself and let that go. I'm learning now more than ever that there's no such thing as a "perfect" mom. We're human. However, you were as close to perfect as it gets.
What I want you to know is that these aren't the things we remember. My memories of childhood are nothing short of incredible. I remember lots of trips to the beach where we would listen to the Beach Boys or oldies on the way there. I remember the trips we would take, the cruises, Las Vegas and Jamaica.
I remember the awesome birthday parties you used to throw for us, and all the sleepovers we got to have with our friends. I remember jumping on the huge trampoline we had in the backyard without a care in the world. I remember knowing that you were always there for us.
Most of all, I always felt your love. Even when we disappointed you or made you upset, I never once doubted your love for us.
You've raised two incredibly strong, independent women and I hope you can be proud of yourself. You are an amazing mom and I'm so glad I have you to look up to.
I love you so much.
Happy Mother's Day Mom!
Love Always,
Meghan