Thank you First Alert for sponsoring this post. October is National Fire Prevention Month and is the perfect time to gather your family and discuss fire safety.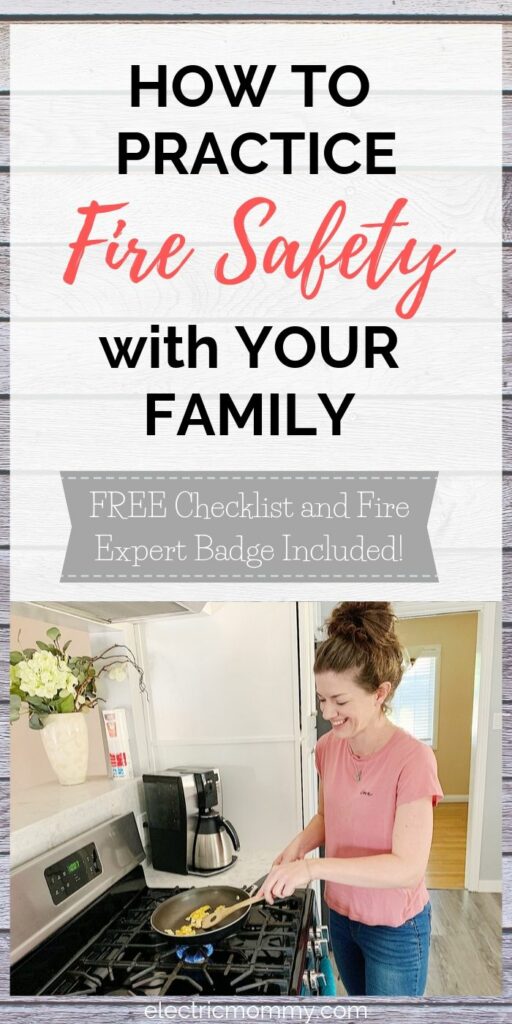 Recently, we bought our first home here in Southern California. It's exciting and overwhelming all at the same time. Like most houses here, ours is older and safety has been on my mind a lot since moving in.
To give my anxious self some peace of mind, I wanted to come up with a plan to make sure my family is prepared in the event of a fire. Together with First Alert, we put together important fire safety tips to keep you, your family and your home safe.
After reading about fire safety, put what you learned into action! Grab your family and have some fun making an emergency escape plan together. (See below for your very own First Alert Home Safety Checklist and Badge!)
Fire Safety Tips
1.) Install Smoke and Carbon Monoxide Alarms
It's extremely important to make sure you have smoke and carbon monoxide (CO) detectors installed in every bedroom. They should also be on every level of your house.
Without smoke and CO alarms, there would be no warning in the event of a fire or carbon monoxide leak. There's no disputing that these alarms save lives.
"Three out of five home fire deaths occur in homes with no smoke alarms or no working smoke alarms."

National Fire Protection Association
Did you know that when a smoke alarm is placed in the right spot, in can also help firefighters pinpoint where a fire is and help them to put it out more quickly? Don't risk the safety of your family. You can find everything you need to keep your home safe with First Alert here!
2.) Change the Batteries
The batteries in your smoke and carbon monoxide detectors should be replaced at least every six months.
However, if you're a busy parent like myself and don't trust that you'll remember, you can get hassle-free, reliable protection from First Alert by upgrading to their 10-year sealed battery alarms. This eliminates the task of having to change the batteries altogether!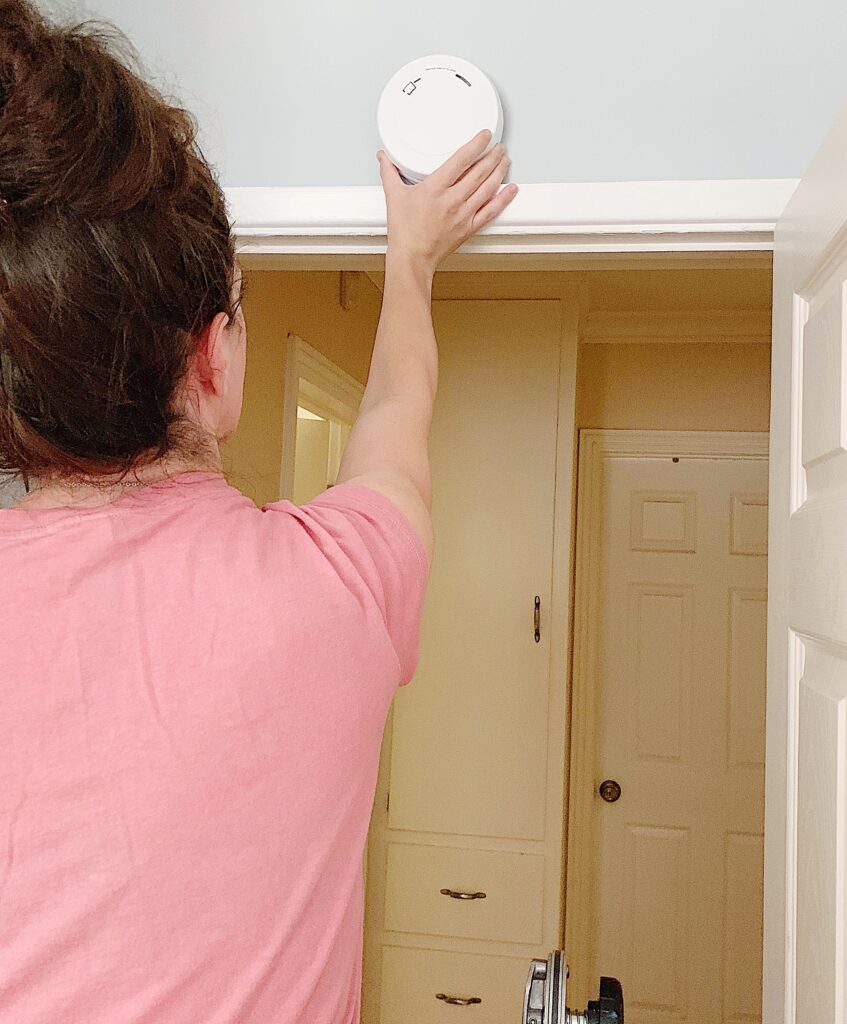 It also eliminates the annoying, low-battery beeping that happens when the batteries are low, which is a huge plus. 🙂
3.) Testing, Testing!
Testing your alarms regularly is just as important as changing the batteries. They're electronic devices and can stop working for a number of reasons, including dead batteries or other parts that may wear out over time. To ensure the safety of your family, make sure to test your alarms on a regular basis (preferably at least once a month).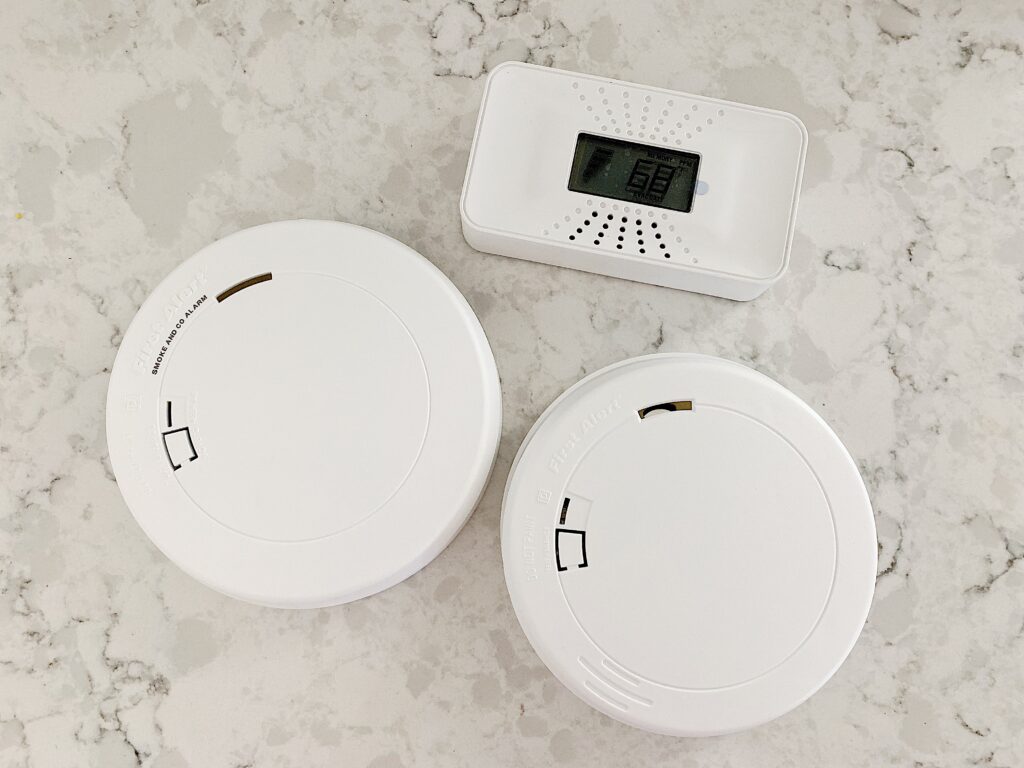 4.) Make an Emergency Escape Plan
This can be something fun to do as a family! First, make a floor plan of your home and take a walk through the house together. Mark down two ways to exit each room.
As you and your family point out the exit points, make sure that they're free and clear of any clutter and easy to access. It's also important to check the doors and windows to make sure they open easily.
Next, choose a meeting spot outside. This should be somewhere that's a safe distance away from the home, such as a mailbox or a neighbor's house. Make a note of the meeting spot on your floor plan.
5.) Practice, Practice, Practice!
Once you have an escape plan in place, have some fun practicing it! After your family has practiced and gone over the checklist, give your kids this badge. Let them know they've officially earned their fire safety expert badge!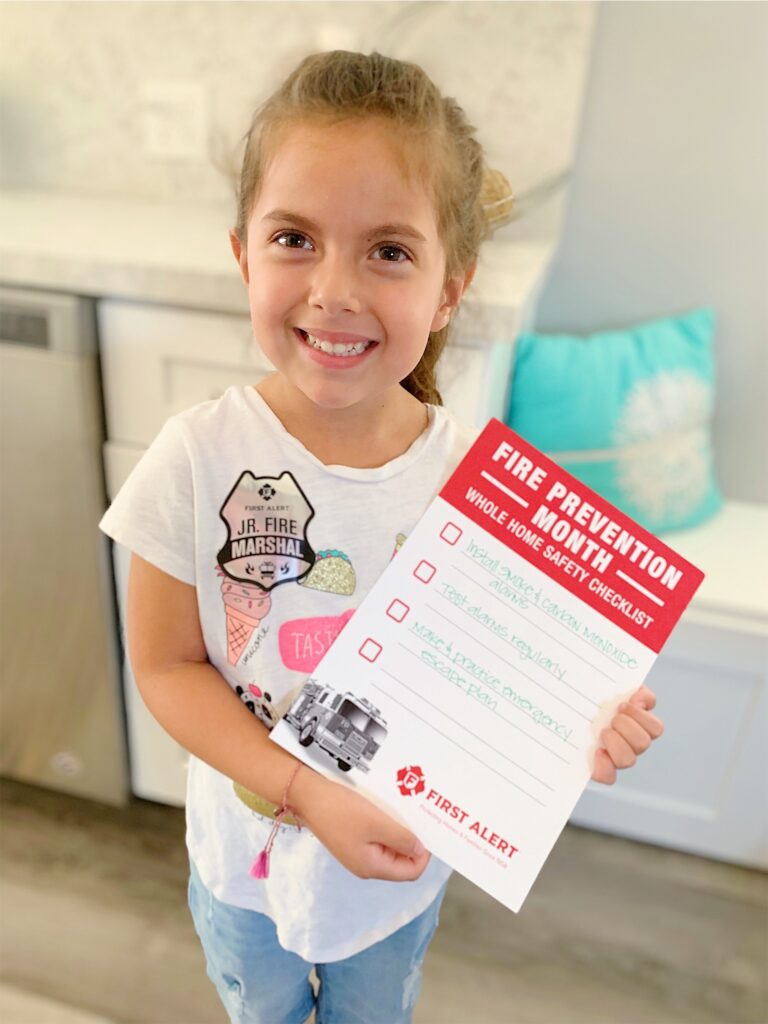 Continue to practice your escape plan at least twice a year. Without practice, we can easily forget what the plan is, especially young children. Regular practice will help to ensure your family is safe and fully prepared in the event of a fire.
6.) Fire Extinguishers
Do you know what the number one cause of house fires is? Unattended cooking.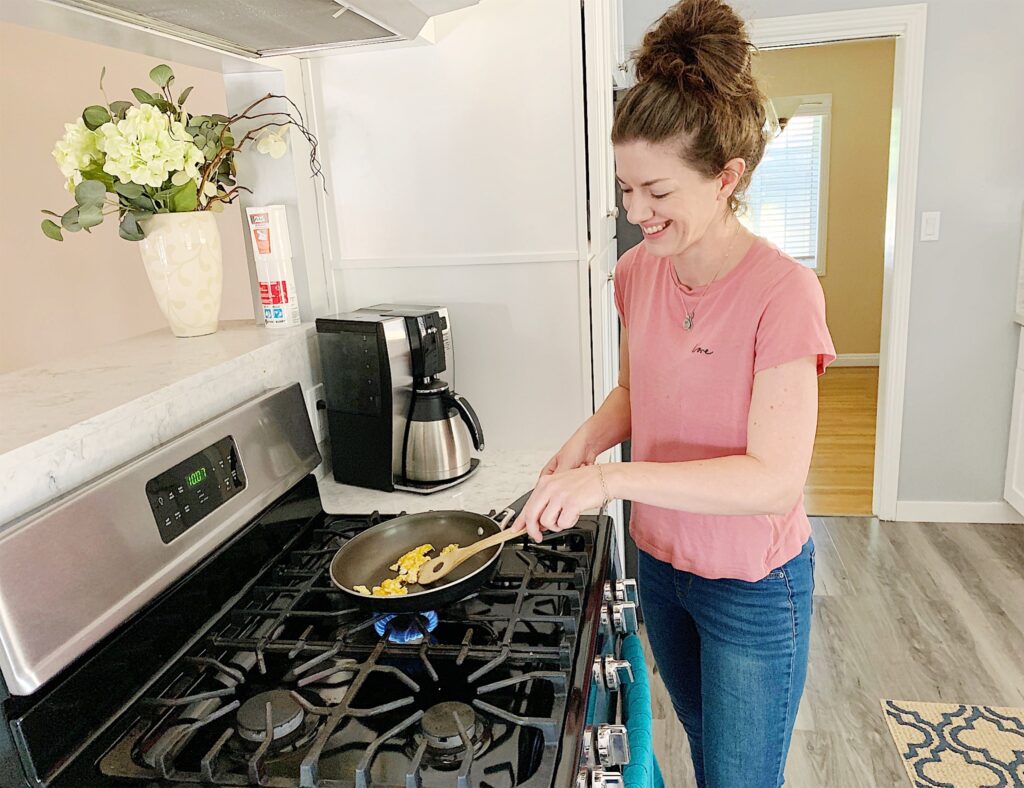 Isn't that amazing? I had no clue until I started doing some research. I always thought it was old electrical equipment or leaving an appliance on too long. (Little did I know!)
Just like the smoke and CO alarms, you should have a fire extinguisher on every level of your home, including in or near the kitchen. In many instances, this is the first line of defense against a fire.
Many people ignore the importance of them, but they can help slow down or stop a fire altogether. Not only do they save lives, but they can help save your property as well.
I don't think I'll take any chances! It has given me so much peace of mind ever since we put our First Alert fire extinguisher in the kitchen.
Have some fun putting together your family's Fire Safety Checklist and let me know how it went in the comments!
For your own First Alert Fire Safety checklist, click here! Fill it out with your family and keep it posted in your home as a reminder of these important fire safety tips.