This shop has been compensated by Collective Bias, Inc. and its advertiser. All opinions are mine alone. #RibsAndABigYellowCup #CollectiveBias
I'm excited to work with them to tell you about an awesome family meal idea!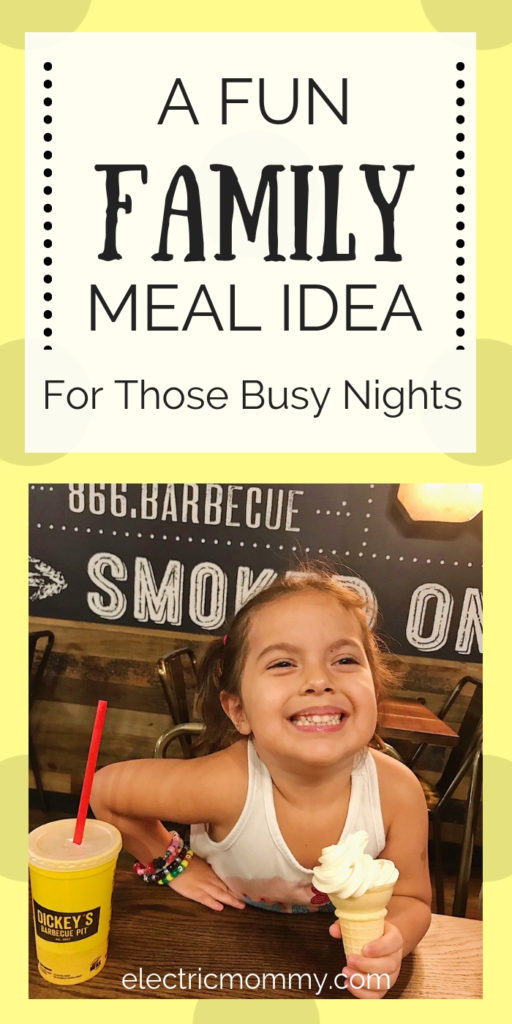 A Fun Family Meal
Where are all my busy mamas at?
I don't know about you, but I cook very little on the weekends. I try to cook regularly Monday through Friday, but we stay very busy on the weekends, so I tend not to cook as much.
However, even some weeknights are just too busy to cook these days so we're always on the lookout for good places to eat, that our whole family likes (and places that don't mind a noisy baby.) 🙂
Not only are we usually busy, but we're a football loving family all the way. Our Sunday's are typically spent hanging out with our girls, watching our favorite teams – mine being the Chargers and my husband's being the Raiders.
Yes – our teams are huge rivals, but it makes it fun! My husband has taught my oldest daughter to be a Raider fan so all I hear is, "Raaiiddderssssssss!"
During football season, I hate to cook on Sunday's even more because I want to spend time with my family – not in the kitchen. We usually end up ordering in or going somewhere fun, like Dickey's Barbecue Pit. I mean, what goes better with football than barbecue ribs?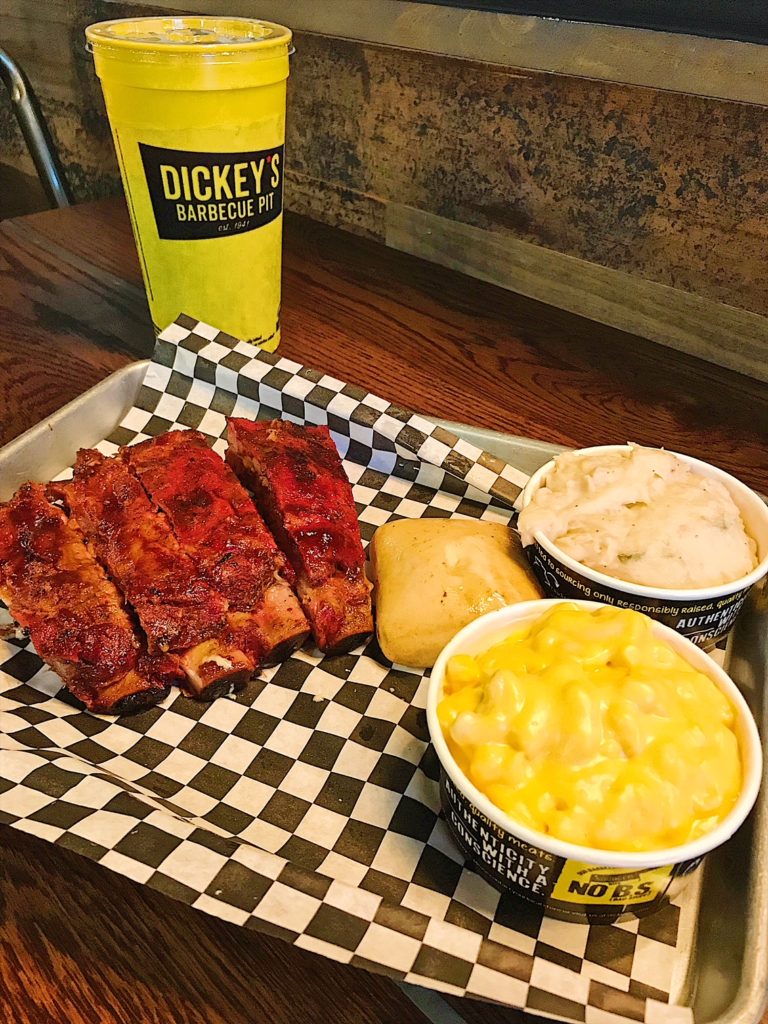 I personally like Dickey's because of the quality of their meat. It's slow-smoked and soooooo good. I am super picky when it comes to meat so the fact that I love it says a lot!
Even if you don't care about football, this is still a great dinner option – especially on those night's you just don't want to cook but still want a quality meal for the family that's quick and not too expensive.
We heard that Dickey's is having an All-You-Can-Eat ribs offer this month and my husband was all over it! He and my daughter both love ribs and we thought it would be fun to make it a game between them to see who could finish the most.
You have to get one of their drinks too! They come in a fun, yellow cup and Coke went perfect with the ribs.
Both my daughter and husband are very competitive. It was a lot of fun to watch them! (Of course, my husband went very slow. He was being polite and considerate of his competition. 😊)
We had a blast!
Dickey's is an awesome place for a family meal. Make sure you go there hungry though! Their $19.99 All-You-Can-Eat Ribs special not only comes with endless ribs but two sides and a roll. You have to go soon though since this offer is only good from October 1st – 28th.
It's only available in stores so head over to your local Dickey's and sit down for a fun, family meal that everyone will love!
How many ribs do you think you can eat?
Follow Dickey's on Twitter, Facebook and Instagram!
**The All-You-Can-Eat Ribs special is dine-in only and only good October 1st – 28th. It's not valid with any other promotions or discounts.**